Honeymoon is a word that describes a lot of things in itself. It is an itinerary where two souls find each other their meanings. In fact, the honeymoon is a period where you tend to know each other every single thing, how life going to be with your spouse, all the tantrums which you go through, from arguments to the conversation, cuddling to intimation, everything. Newlywed couples look for new destinations so that they can explore themselves with their co-partners. The year 2020 is almost on the edge, some are going to marry, some will be in 2021, right? If you are planning to visit your honeymoon after your marriage then you have landed on the right page where you will get all the information regarding the top 5 honeymoon places to visit in India.
Psst: Only newly wed couples read this article…
Top 5 honeymoon destinations of India to visit in 2021
1. Andaman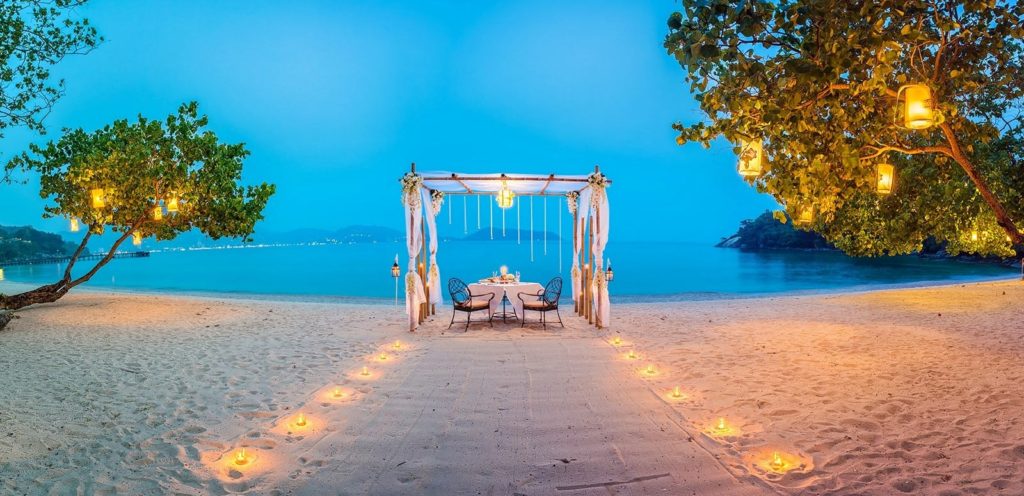 Andaman is considered the most trending and must-visit honeymoon places in India for married couples. This destination consists of serenity and tranquillity(soothe your mind and soul) from every corner of the place. The ever so stunning places to see and exciting experiences to embrace, Andaman is one of its kind with stunning places and awesome exciting experiences. The secluded islands and some of the iconic beaches for your honeymoon will keep you busy with your partner. At the end of the trip, you would not want to leave this place. After the corona pandemic, it is a significant place and safest destination which you can insert in your list.
The Andamans serve as a sea boundary between the Bay of Bengal and the Andaman sea adjacent with the Nicobar Islands.
Approximate Travel Cost: Rs 17000 per head
Best season to visit: April to October
Recreational Activities: Snorkelling, scuba diving, secluded beaches, and love your partner of course.
2. Goa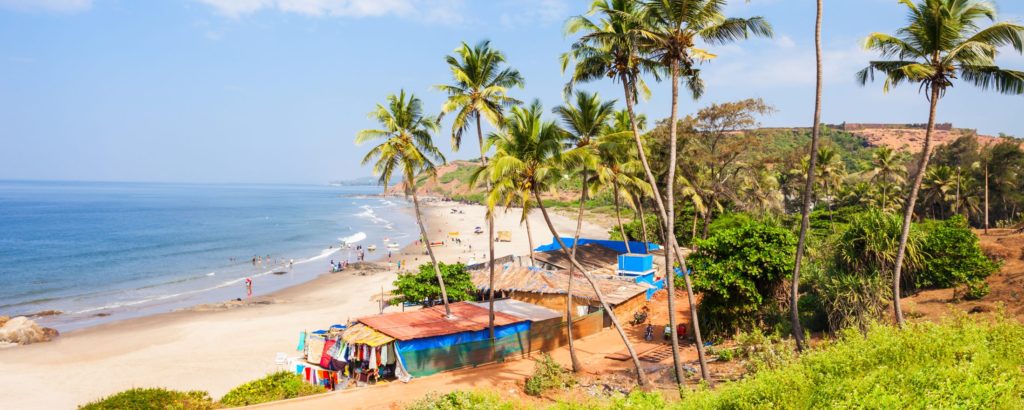 If you are talking about honeymoon trips, then who can forget Goa? Right? Goa should be on your checklist before other places. Known for its hippy culture and exotic sand beaches will definitely settle your old scores with your partner. Do some party with your mates and spend some quality romantic time with your bae, we are sure you would never miss these memorable trips for your honeymoon. Amidst the younger crowds and heartthrob of Millenials, Goa is one of the beautiful honeymoon destinations to start your second innings with your partner, and of course the nightlife will be the icing on the cake.
Approximate Travel Cost: Rs 15000 per head
Best season to visit: September to March
Recreational Activities: Shopping, nightlife, hookah bars, water sports, etc.
3. Jaisalmer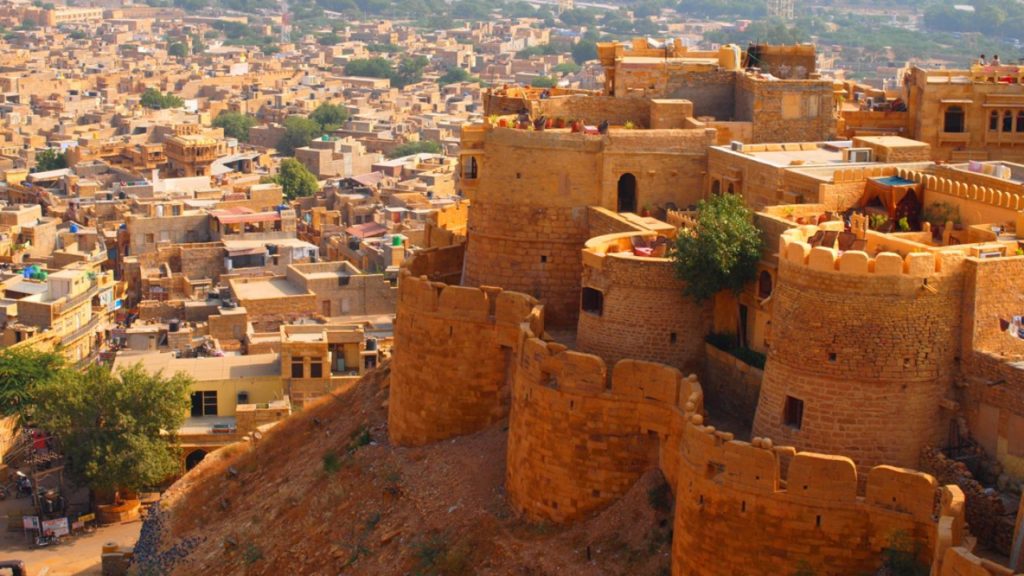 The northern place of India, Jaisalmer is the best place for a honeymoon to enjoy the Arabian nights. Located in the heart of the Thar Desert, this place is really a lovable affair for your mate. The vibrant culture and tradition of this 'Golden City' is awesome and marvelous which rejuvenates your mind and soul. This Rajasthani city should be on your travel list otherwise you will miss a lot of astounding things. The sand deserts are widespread and can be visible with your eyes, you will not see any person in faraway areas.
Approximate Travel Cost: Rs 5000 to 7000 per head
Best season to visit: September to Mid-March
Recreational Activities: Safaris, sand dunes, ancient forts and luxury trains.
4. Udaipur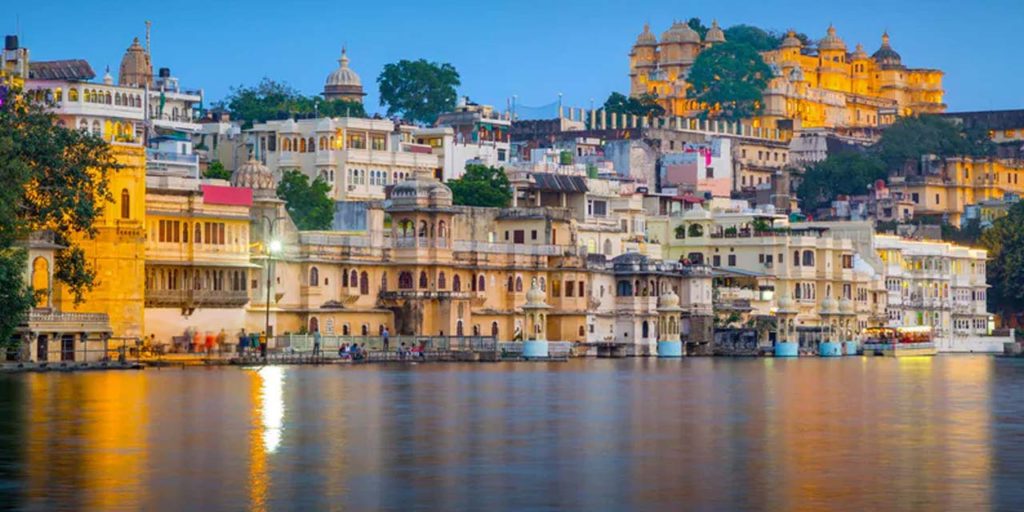 Udaipur – the 'City of Lakes' must be on your checklist if you're visiting the state of Rajasthan. Your married life will be much smoother after that. It is a wonderful and historic place to spend quality time and royal feelings together. The allure of this fascinating city makes your marriage a lifetime experience and after that, there will be no ills-wills. The old palaces, the clean roads and beautiful cafes, inspiring surroundings, and the artistic artwork will surely increase your adrenaline much higher. You will cherish those special moments which you don't want to forget till your last breath.
Approximate Travel Cost: Around Rs7000-8000 per head
Best season to visit: Mid-September to Mid-March
Recreational Activities: City tours, Hiking activities, trekking, and of course palaces and Havelis.
5. Wayanad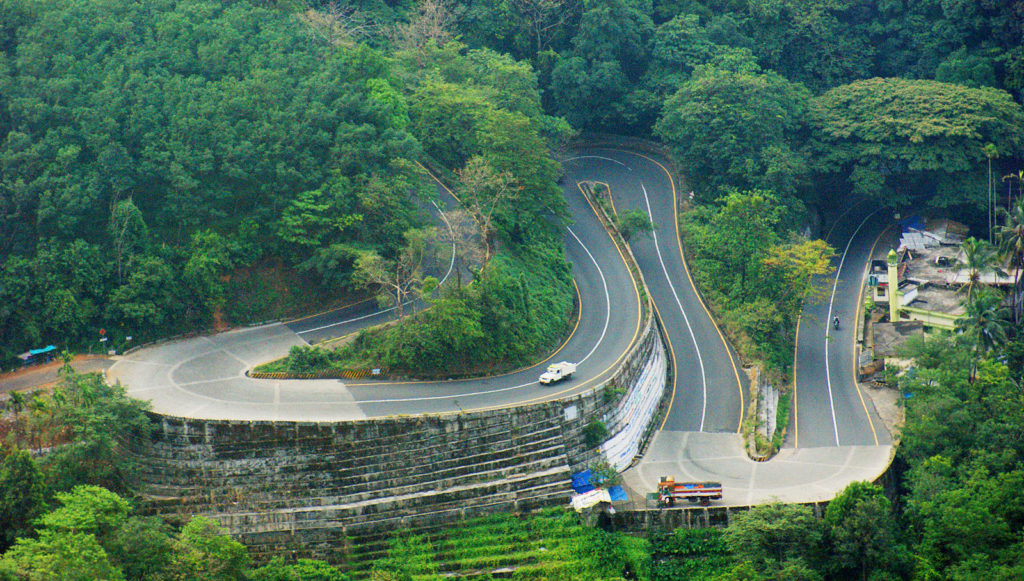 If Kashmir is the paradise on Earth in north India then, Wayanad is the nature's abode in South India where you can start your married life with your loved one in the middle of majestic hills covered with lush greenery. This honeymoon destination of India has been visited by most couples especially from across all the states from India. Would you like to visit this place with your bride walking hand-in-hand amid the spice and dense plantations and cuddling and whispering your emotions along the way? It's like a dream journey for honeymooners. Wayanad is the best honeymoon attraction in India where the dreams of couples come true and furthermore, there are wildlife reserves and serene mindblowing lakes to explore your journey of marriage. Honeymooners will be very happy to read this blog since all the places are the top most places for honeymoon and they are worth it.
Approximate Travel Cost: Around Rs 12000 per head
Best season to visit: August to March
Recreational Activities: Waterfalls, Lakes, Rivers, Lush greenery, thrilling activities and utmost love and support of your partner.
We hope you will love this blog. Do share your honest feedback below. Your appreciation will help us to write more blogs in the future.