Ahoy!  Wishing you a very Merry Christmas and Happy New Year 2022. May 2022 bring prosperity and happiness to your life ahead. We, humans, are so complicated entities on this planet Earth. Since, when some festivities come we celebrate them with a lot of friends and loved ones but when some mishap occurs in our life, we tend to avoid others and start worrying alone. Instead, we should do vice versa. Because nothing is permanent, we, our sorrows and troubles, our happiness, our family, and our loved ones. So Carpe Diem my friend, Seize the moment and enjoy each and every second. Hence we have tried to bring some happiness to your life by listing out some New Year Destinations under your travel budget. You can kick start 2022 with resolutions, commitments, and parties, what if you start your journey of 2022 with our travel destinations which you will remember forever. Who is stopping you from unlimited fun, booze parties, and endless thrill? Is there anybody? No one. Just get up and pack your belongings and ride to victory. We have jotted down the top 10 new year destinations under your travel budget. Have a look at them!
Top 10 New Year Destinations in India to Welcome 2022
1. Goa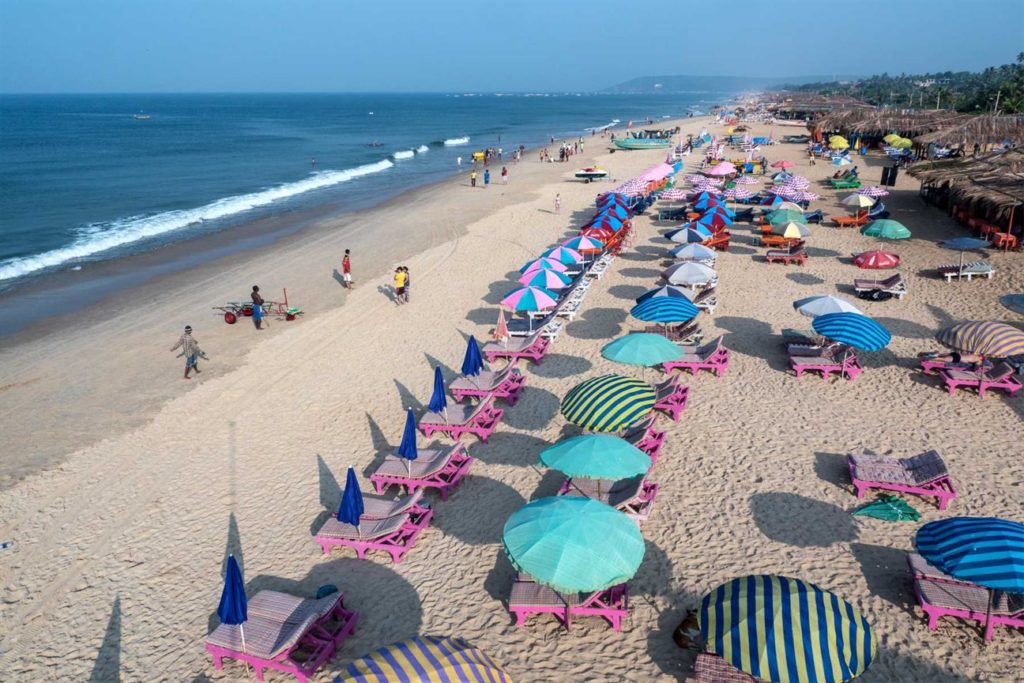 The list kicks off with the "Paradise of Beaches" and the party capital of India: Goa. Every person has a dream that he should visit Goa once in a lifetime. It seems like people get "moksha" over there. Endless bohemian parties, nightclub events, serene beauty of beaches, blended culture, all the aforementioned things you will get there once you reach there! Goa is considered the best new year destinations in India, there is no doubt about that. Goa is your answer to every mystery of happiness. So grab the flights to Goa from wherever you are based upon.
Places to visit: Baga Beach, Calangute Beach, Beach Hopping and various other resorts.
Travel Budget: You just need Rs 10,000 to 15,000 to enjoy the glimpse of Goa.
2. Ooty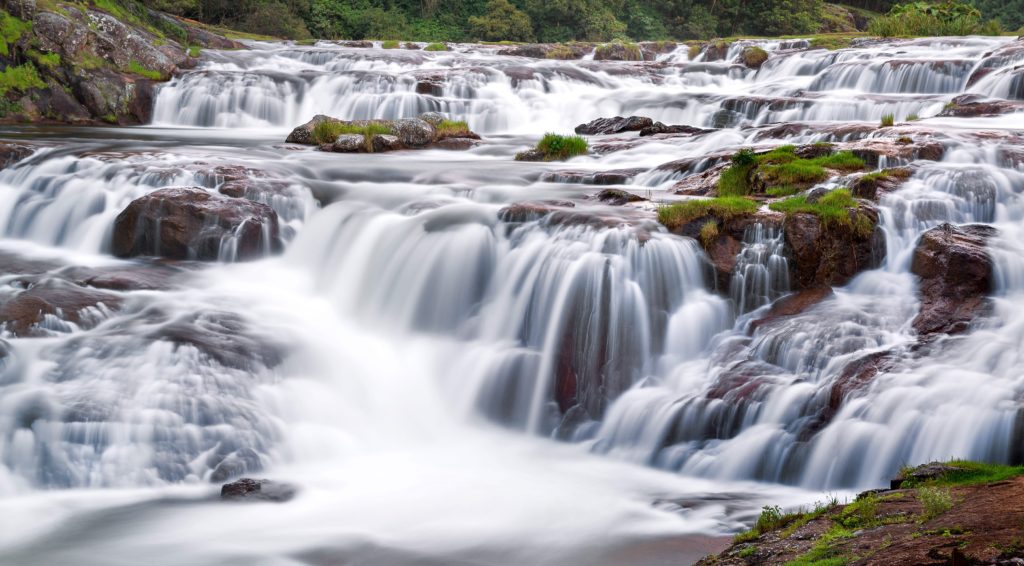 Ooty is located in the southernmost part of Indian in the Western Ghats. This hilly town is located in Tamil Nadu state. This place has been one of the best new year destinations in India, of course, for the right reasons. If you want to welcome the new year 2022 with peace, calmness and some cold weather conditions, then you must visit this less crowded town and budgeted place of India. The serene atmosphere and tranquillity of the town make this place more authentic and pristine. Candidly, if you are an introvert kind of person then must visit this place at least once in a year. We hope you travel this budgeted place with your family.

Places to Visit: Savoy Ooty, Sterling Ooty Fern Hill, Botanical Garden and lot more.
Travel Budget: You just have to spend Rs 8,000 to 12,000 to enjoy the glimpse of Ooty hill station.
3. Pondicherry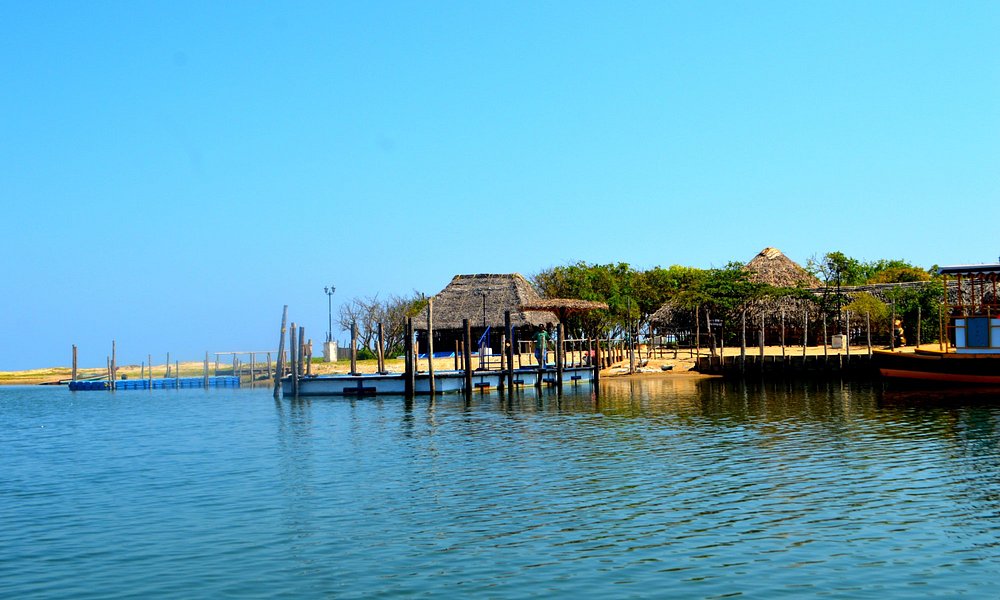 Pondicherry or later known as Puducherry is the Union territory of India which you can insert this best place to visit in 2022 in your diary and start traveling south India. Usually, people celebrate the new year in french style. Even people do biking on the beaches and carousing on the rooftop cafes, which can not be compared with any other place in the world. Puducherry has a lot of things to do which make your journey more thrilling and adventurous. Furthermore, this place has French colonial-style buildings which are awestruck and breathtaking. Make yourself comfortable travelers since this is not so expensive place, you can easily afford this place in a very small amount of money. Don't you worry about the expenses. This former French capital is one of the best places under your travel budget and due to its tranquillity and calmness, the money spent will be worth it.

Places to Visit: Promenade Beach, Heritage Walk, Viit French Colony, etc.
Travel Budget: You just need to spend at least Rs 5000 to Rs 7000 for your journey to this city.
4. Diu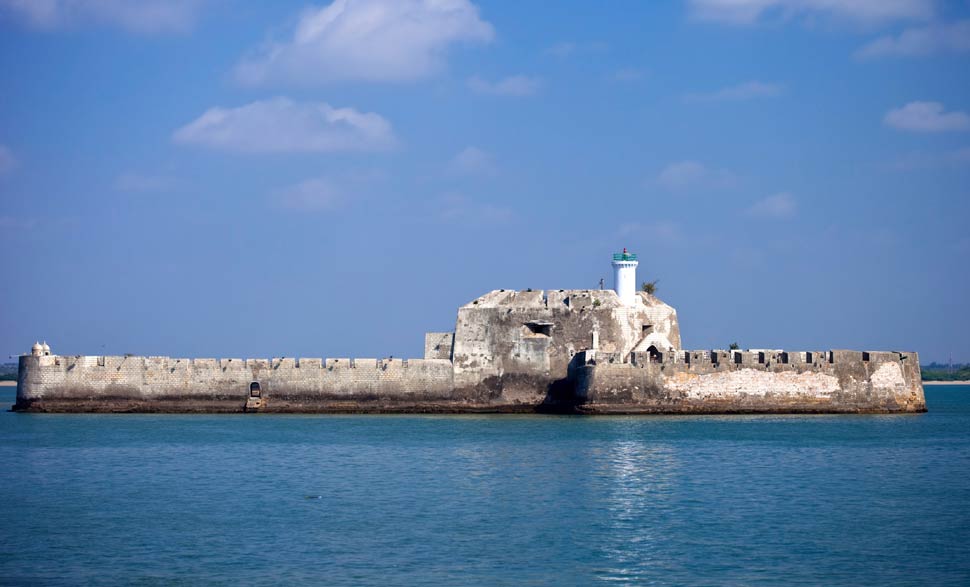 Diu is located in the Dadra and Nagar Haveli. This place is quite popular among families since it has a lot to offer. You name it and you get it. Be it paragliding, diving, surfing, parasailing, and windsurfing all are available for your tiny tots and teens. This place literally is one of the budget destinations in India for your family members. That's why families celebrate the new year by coming to this famous town. The icing on the cake is that you will get a glimpse of the golden sands of the Diu island and its beaches and you can dive into the pristine waters with aquatic animals of the Nagoa beach. All the crazy rides, adventure, and vibes Diu offer in the form of just a few bucks, hence it is really an affordable place for new year in India.

Places to Visit: Shell Museum, Jalandhar Beach, St. Paul's Church, Diu Island
Travel Budget: Not much amount for this place, just required Rs 6000 to Rs 8000 for this trip.
5. Kodaikanal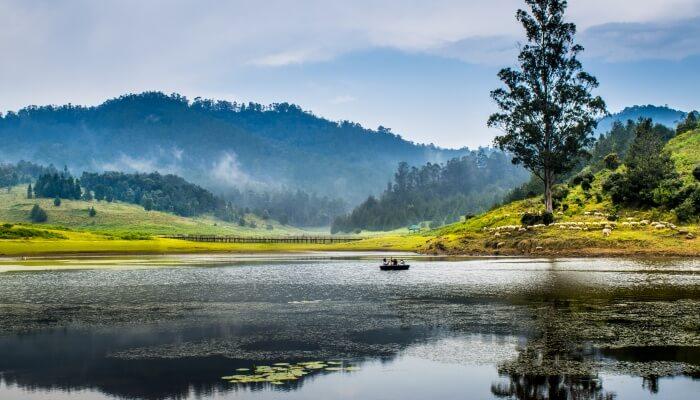 Would you like to visit forested valleys, granited cliffs, grassy hills, waterfalls, lakes? If your answer is yes, we are darn sure that you can't say no in this case, then Kodaikanal welcomes you with a great heart. This hilly town of Tamil Nadu has a lot to offer in the form of horse riding, boating, cycling in the waters of the Kodai lake, and group trekking to the hills. You can easily avail all of this in such a short budget. Who would not want to miss that unlimited adventure in such tiny amount? Really man, this place is quite a romantic new year destination in India.

Places to Visit: Bryant Park, Kodaikanal Lake, Silver Cascade Falls, Hill Country Kodaikanal
Travel Budget: You need to shed around Rs 5000 from your pocket to get unlimited fun.
6. Bhimtal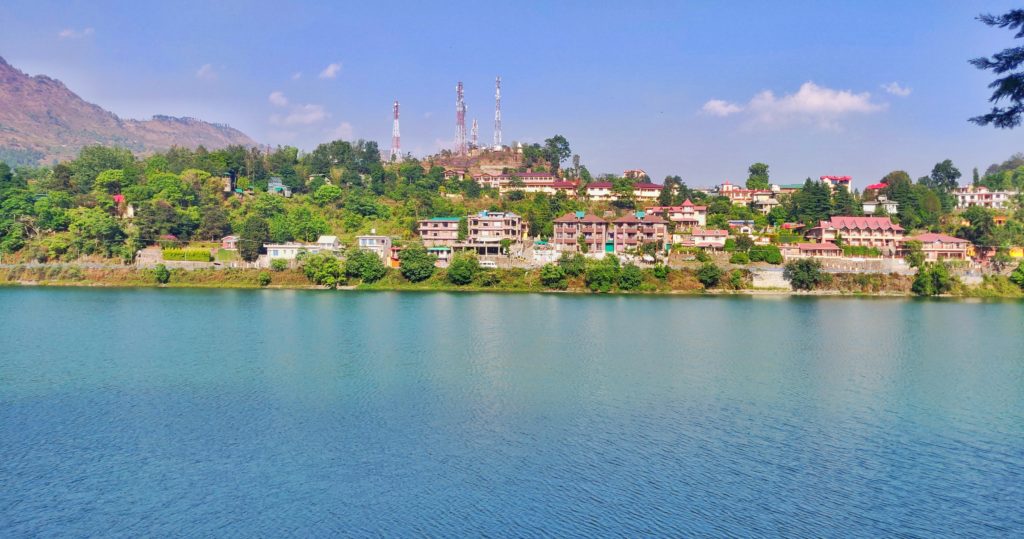 Bhimtal is situated in the Nainital District of Uttrakhand. The fascinating view of the Bhimtal lake really gives goosebumps and calmness in your mind and soul. What if you are having a candlelight dinner on the banks of the lake? That will be mesmerizing for any couple or traveler. This is the perfect budget location for new celebrations in India. The awe-inspiring views of the snowy hills of Malital are so seductive and alluring in nature. You can visit various famous museums in this beautiful destination. The major attraction is the mind-blowing lake which has an island.

Places to Visit: Museums, Cafes, Malital hills
Travel Budget: You will have to spend at least Rs 6000 per head for your trip to Bhimtal.
7. Manali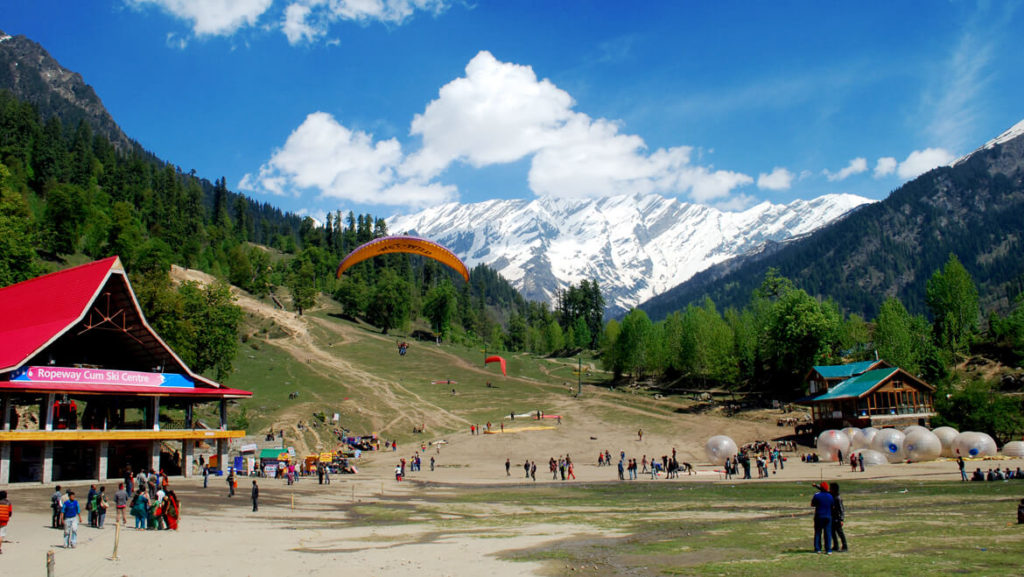 This Himalayan resort town is located in the state of Himachal Pradesh. Known for its picturesque views and hot waters, this place is best honeymoon destinations in India. There are numerous tourist attractions like Van Vihar, Tibetan Monastery, etc. and there are also valleys like Solang and Parvati which make this place more charming and attractive. Some people celebrate new year with the craziness around bonfire activities or some visit some religious temple to start their new year journey. There is also a Sikh Temple Manikaran Shahib in the town to fulfil all your desires and wishes.

Places to Visit: Beas River, Manikaran Gurudwara, Cafes and lot more fun including paragliding, parachuting and skating.
Travel Budget: Around Rs 6500 per head will cost you for this town.
8. Mcleodganj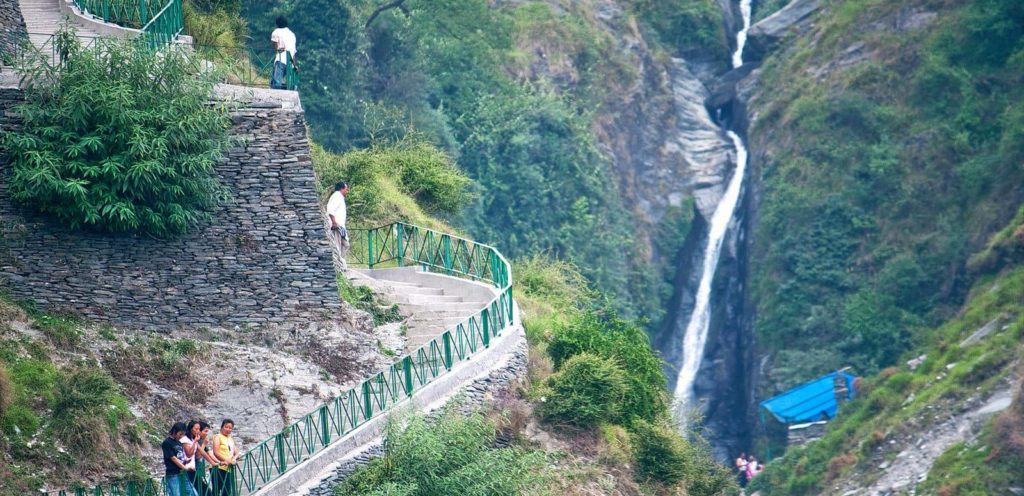 If you are talking about new year destinations then who can forget The Land of Lamas, Mcleodganj. It is home to Dalai Lama, the spiritual leader of Tibet. This spiritual and picturesque hill station in Kangra District of Himachal Pradesh is a sheer delight if you're planning a new year getaway. Mcleodganj has a lot of iconic Tibetan monasteries such as Namgyal Monastery. You will be glad to hear that this spiritual and pleasant hill station has a number of ways to celebrate New Year with your family and friends in Triund Night Clubs, Camping activities and staycation in some exquisite camps that will fill your travel list with more fun and excitement.

Places to Visit: Dharamkot, Triund Trek, Namgyal Monastery and Bhagsu Falls.
Travel Budget: You will have to bear at least Rs 8,000 for this trip.
9. Udaipur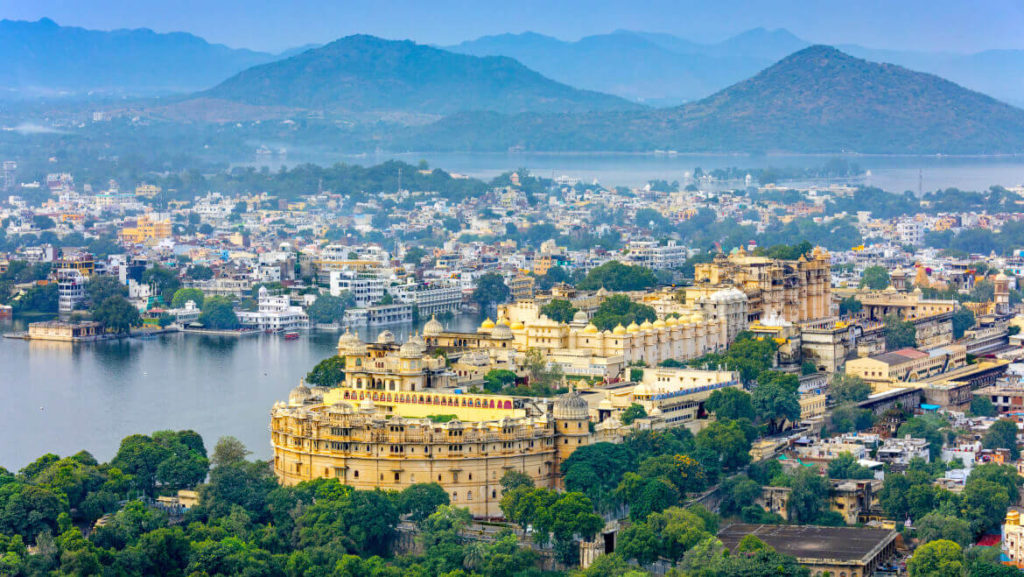 Udaipur, the city known for Lakes, also grabbed the list of New Year destinations in India. This city is located in the state of forts, Rajasthan. The shining and glistening lakes, lazy sun-basking add charm to the glimpse of this city, and the weather get more ravishing and pleasant as the evening approaches. Being a popular budget tourist destination in India, Udaipur comprises of lovely stays for every globetrotter. Even the guides will help you in almost every staycation and make your new year holidays more knowledgable and adventurous. And if you are a Delhite, then you can visit happening pubs in the city to celebrate your new year like never before.

Things to Do: Rajasthani Cuisines, Shopping, Visiting Lakes and Forts, Photography
Travel Budget: The whole budget will cost you around Rs 10,000 per head for the tour of this place.
10. Shillong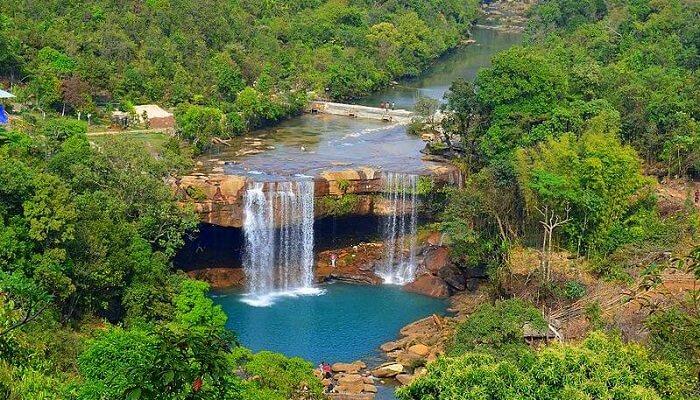 Last but not least, Shillong grabs the tenth spot of the best travel budget destinations in India. This place is called the "Scotland of India", due to its nature's paradise. This proves to be a great place for the lowkey travelers and travel maniacs since this is a peaceful escape in the lap of nature. Almost surrounded by beautiful lakes, glistening waterfalls, and humongous mountains, this north-east town is among the best places to relax and enjoy the celebrations of New Year 2022.

Things To Do: Exploring Waterfalls, Angling, Trekking, and Boating.
Travel Budget: The entire budget will be Rs 12,000 for this place's journey.