Delhi is the national capital of India, and is also called, "Dilwalon Ki Delhi". There are many historic and other places where you can spend some time during your visit. Delhi is also famous for different local food items and big markets where you can enjoy shopping and tasty food.
Today we are going to introduce you to the top 10 places where you can spend your time while traveling to Delhi.
Top 10 Places To Visit In National Capital Delhi
India Gate
Qutub Minar
Red Fort
Lotus Temple
Akshardham Temple
Delhi Zoo
Rail Museum
Gurudwara Bangla Sahib
Mughal Gardens
Rashtrapati Bhawan
1. India Gate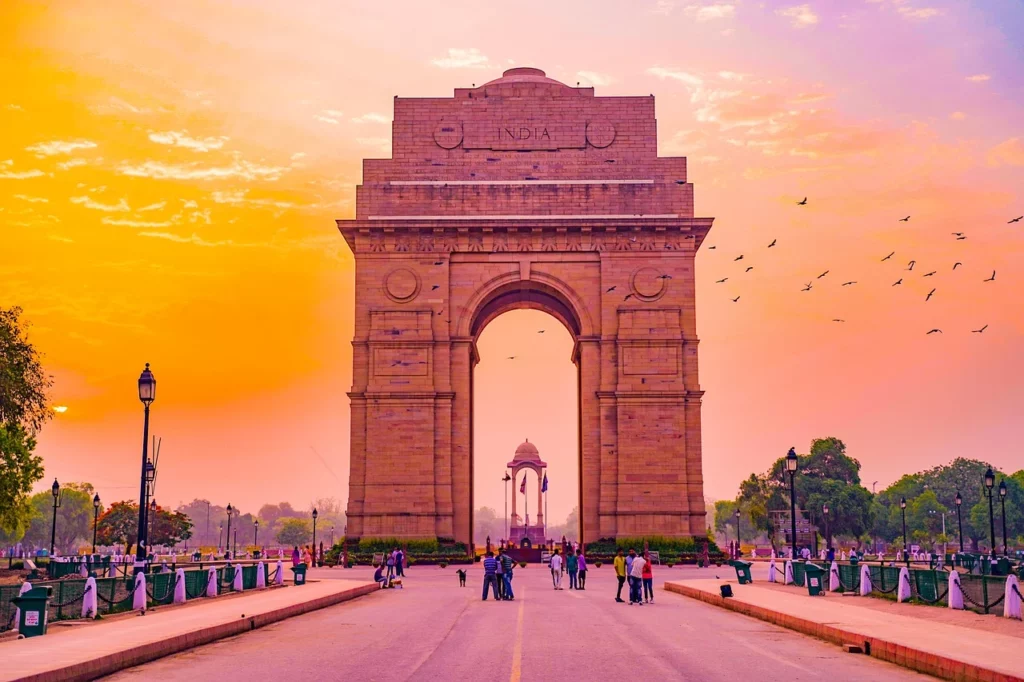 India Gate is an All India War Memorial located along Rajpath in New Delhi is the first attraction of tourists. The design of India Gate is also compared to the Arch de Triomphe in France. This 42-meter historical building is famous for hosting the Republic Day Parade every year. This war memorial is dedicated to 80,000 Indian and British soldiers who were died during the First World War and Third Anglo-Afghan War. There is an Amar Jawan Jyoti on the premises of India Gate and 13,300 servicemen's names are also inscribed on the surface of India Gate.
India Gate is also one of the main attractions as a picnic spot in Delhi. You may also add this place to your list for visit during your Delhi trip.
2. Qutub Minar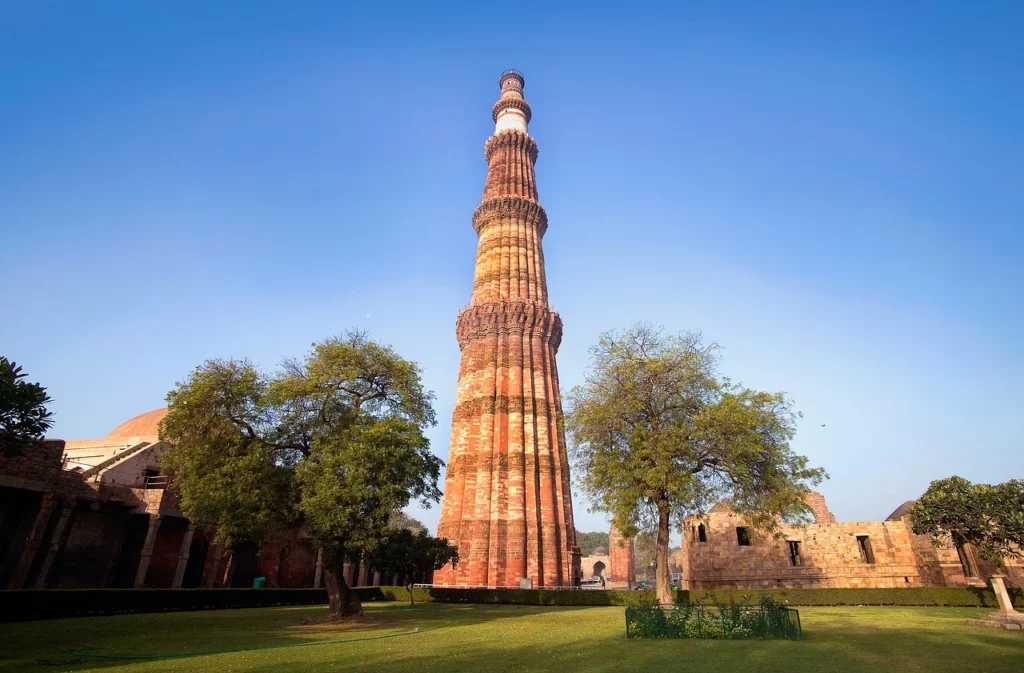 Qutub Minar is another famous historical place located in Delhi's Mehrauli area. This 72.5 meters (238 ft) building is actually a minaret or a victory tower and is also declared a heritage site by UNESCO. This construction of this second largest Minar of Delhi was started in 1192 by Qutb Ud-Din-Aibak, founder of Delhi Sultanate after defeating the last Hindu Ruler of Delhi. If you visit Delhi ever then you can add this place to your list.
3. Red Fort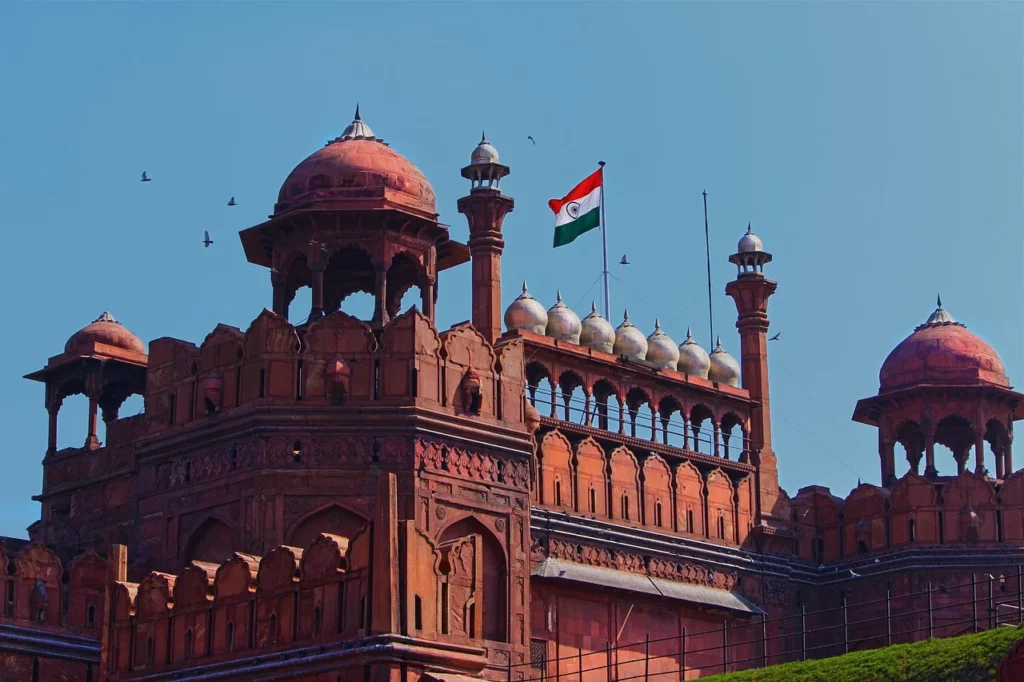 Red Fort is also one of the first choices of tourists visiting Delhi. This historical fort is located in the old Delhi area and was constructed by Shah Jahan in 1639 after the shifting of capital from Agra to Delhi. This fort was being used as the main residence of the emperors of the Mughal dynasty. There are several museums related to Indian history and culture. Every year the Prime Minister of India unfurls the national flag on the occasion of Independence Day. In 2007 UNESCO has declared this fort as a world heritage.
4. Lotus Temple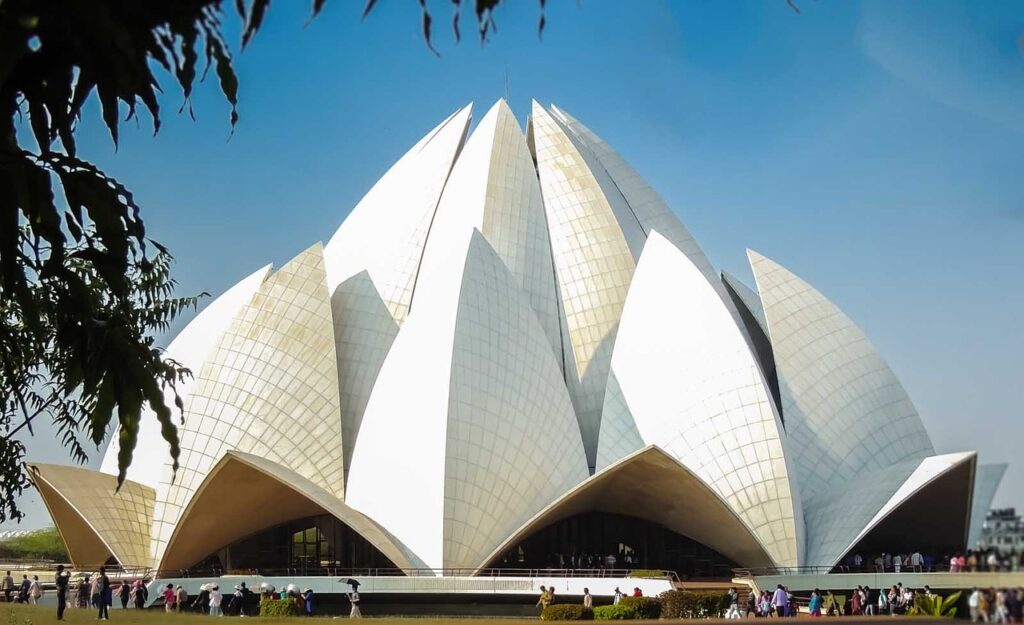 The famous Lotus Temple is located in the New Delhi area and this temple is dedicated to the Baha'i faith. This building is built in the form of white petals of the lotus flower and was designed by the Canadian architect Fariborz Sahba. This temple is the symbol of the oneness of the Almighty and is open to all regardless of their nationality, religion, or gender. This temple is one of the total seven Baha'i House of Worship present around the world. At the entrance of this temple, there are beautiful floral gardens and scintillating pools. You can also read and chat about religious texts of any faith in this temple. This is also the first choice of tourists visiting Delhi.
5. Akshardham Temple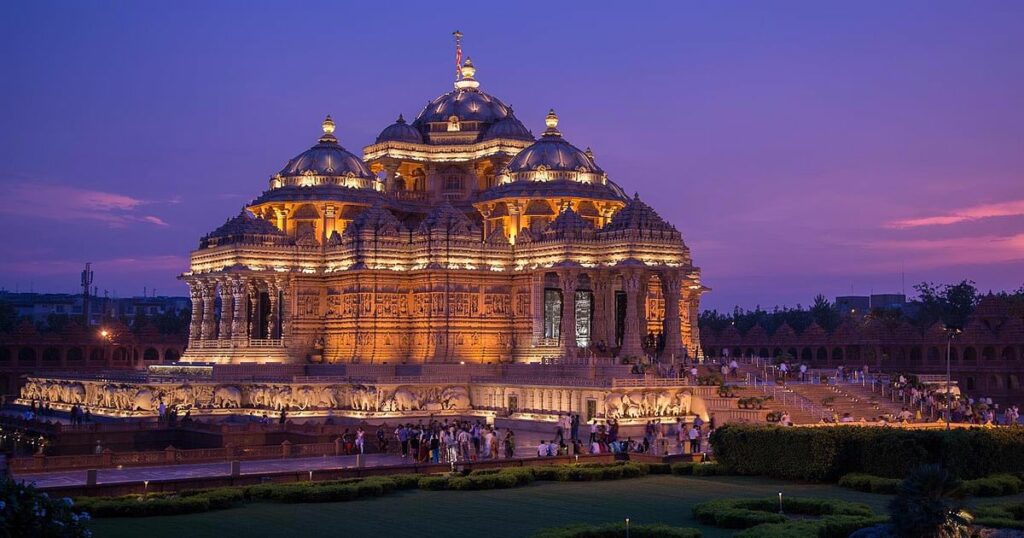 Swaminarayan Akshardham Temple is the epitome of Indian culture, spirituality, and architecture related to the Hindu religion. This temple is dedicated to Lord Swaminarayan. This temple is also added to the Guinness Book of World Records for being the largest Comprehensive Hindu Temple in the world.
The temple is famous for its stunning architecture related to the Hindu religion. The main centerpiece of this temple is the statue of Lord Swaminarayan. In the complex of this temple, there are open gardens, Narayan Sarovar, the whole complex is heaven to all spiritual seekers.
6. Delhi Zoo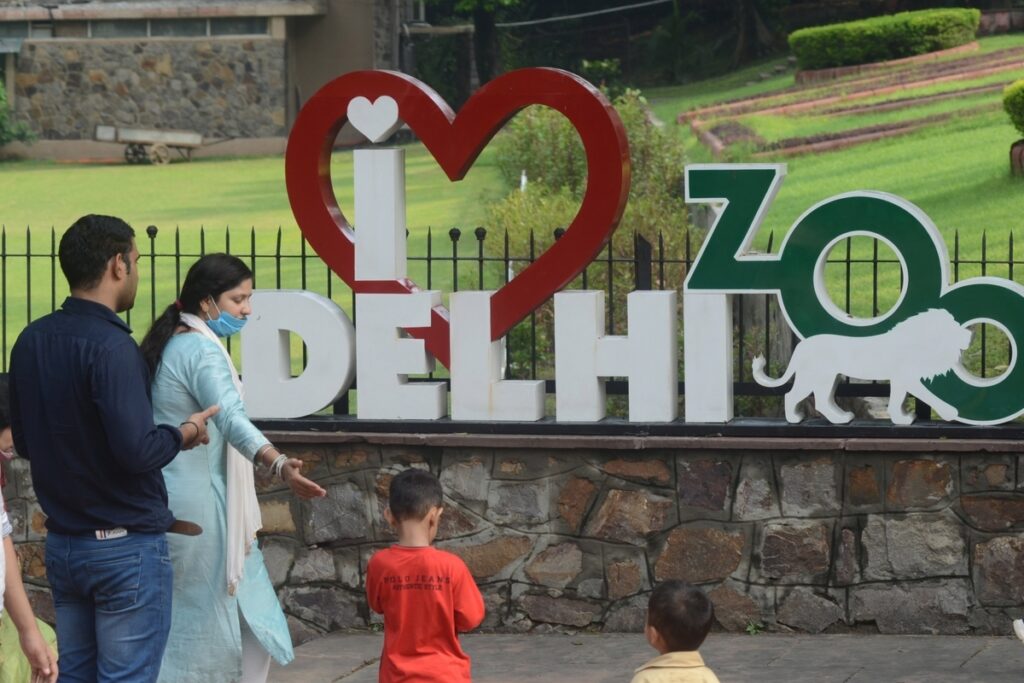 National Zoological Park also known as Chidiya Ghar is situated near the Old Fort in Delhi. This zoo was inaugurated in 1959 as a National Zoological Park of Delhi. This zoo is the main attraction for all animal lovers and children. There are many canteens and battery-operated vehicles for the visitors of this zoo. There are almost all animals including the biggest cats to small birds are living in their natural environment. You can also add this place to your list to enjoy yourself with your family and friends.
7. Rail Museum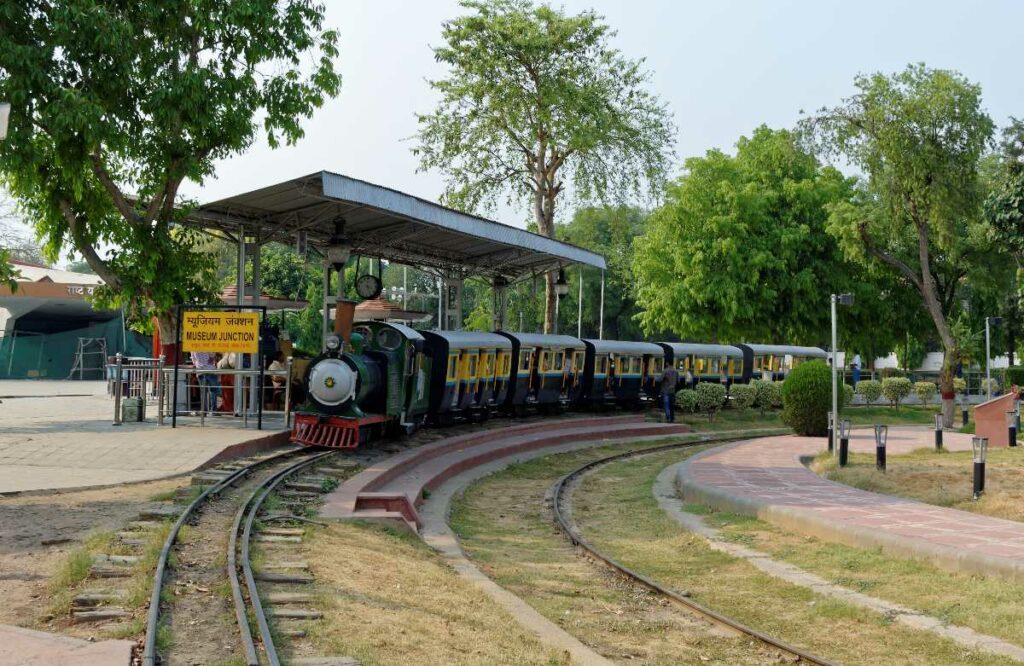 National Rail Museum Delhi established on the 1st of February, 1977 is located in Chanakyapuri aims to preserve the 163 years old heritage of the Indian Railway. This museum is spread over 10 acres of land. This museum also provides knowledge to visitors related to Indian railways. You can also add this place to your wishlist during your Delhi tour.
Related Article: Top 5 Most Luxurious Trains To Travel In India
8. Gurudwara Bangla Sahib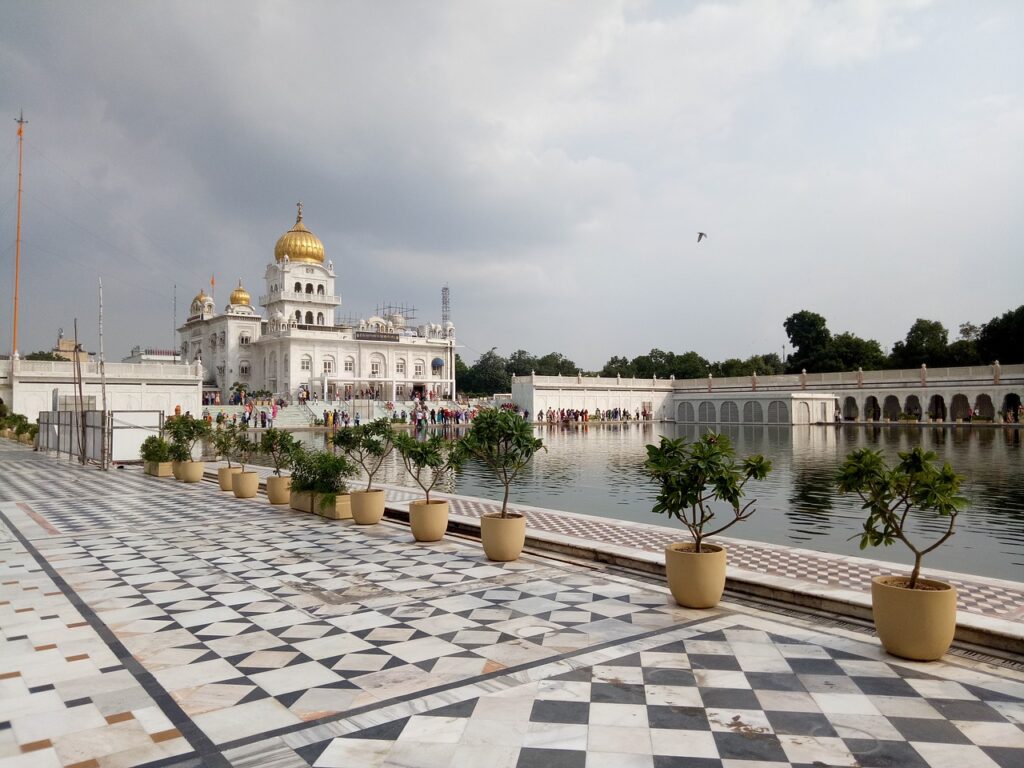 Gurudwara Bangla Sahib is a religious place related to Sikhs. This Gurudwara was built after the visit of the eighth Sikh guru Shri Guru Har Krishan Ji in 1664. In 1783 work of magnification of this shrine was done by General Sardar Bhagel Singh. This holy shrine is an example of the large-hearted nature of Sikhs. There is a prayer hall, a holy Sarovar, a higher secondary school, a hospital, and a museum related to General Sardar Bhagel Singh. During visits to this gurudwara, people get 'Kada Prasad' and 24 hours free langer. You can also enjoy the holy Path and Kirtan here. You can also add this place to your list.
9. Mughal Gardens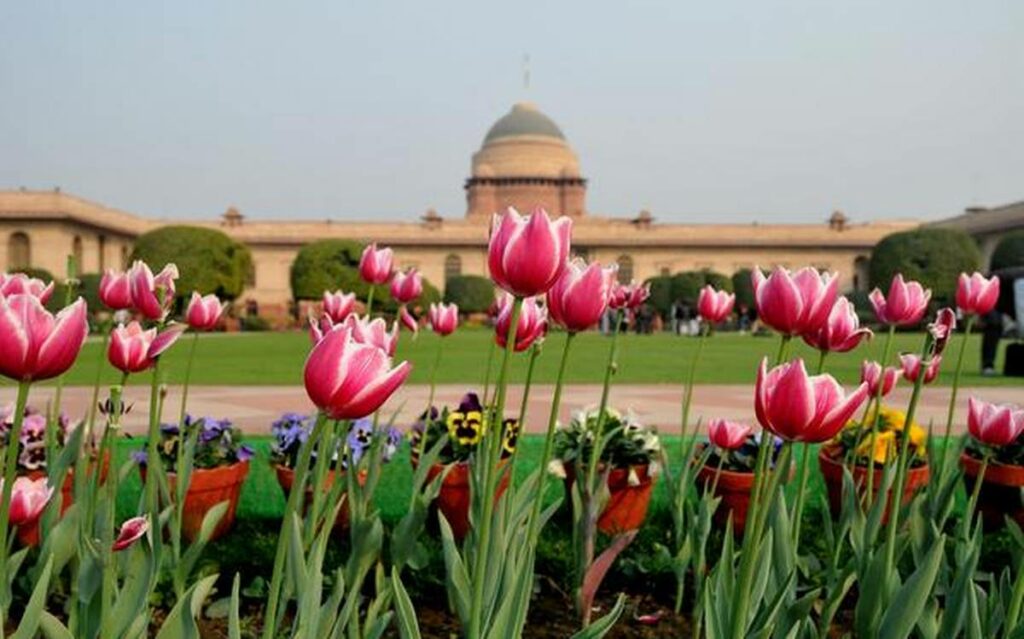 Mughal Gardens is also known as the soul of the Presidential Palace and is located inside the Rashtrapati Bhawan Complex. This garden was designed by Sir Edwin Lutyens in 1917 for Lady Harding. The whole garden covers a vast area of 13 acres around Rashtrapati Bhawan and is a wonderful example of Mughal architecture in British style.
This garden is also inspired by the Mughal Gardens in Jammu and Kashmir. The entire complex is full of a combination of Circular, Spiritual, Bonsai, Herbal, Tactile and Musical Gardens. There are many rare and endangered floral species including daffodils, tulips, Asiatic lilies, hyacinth, viscaria, etc. which adds compliment to the beauty of this garden. This garden opens for the public only in the month of February and March at the time of the festival of Udyanotsav.
10. Rashtrapati Bhawan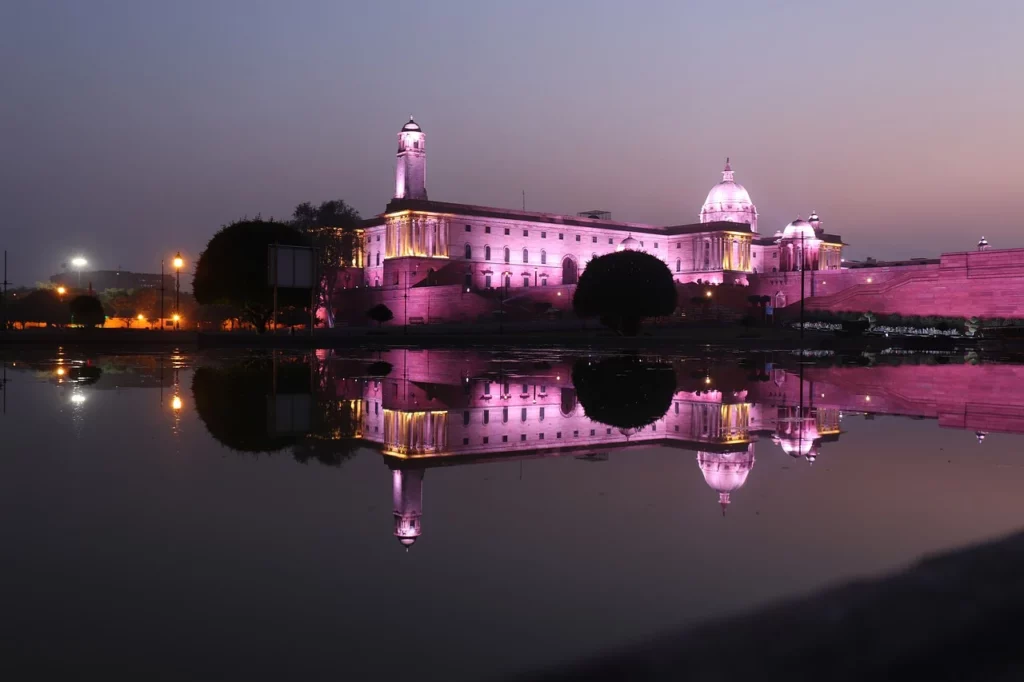 Rashtrapati Bhawan is also one of the main attractions of tourists visiting Delhi. Rashtrapati Bhawan is located on the western end of the Rajpath in New Delhi and is the official residence of the President of India. There are 340 rooms in the main building which covers 5 acres on an estate of 330 acres. Rashtrapati Bhawan is also the largest residence of any head of the country in the world. The architecture of this building was conceptualized by renowned architects Sir Edwin Lutyens and Herbert Baker. You can also visit this place to know about the glorious history of India.
These are the top 10 places to visit in the national capital Delhi and are also the first choice of all tourists visiting Delhi. You can plan your journey to Delhi for approx. 1 week to see all these places and enjoy the beauty of our national capital. You can also tell what you think about these places in the comments below.