If you're thinking of a road trip, the first in mind should be landmass: The more land, the more suitable it is for road travel. This is why countries like the US and Australia are favorite options for RV living. But why don't we add more adventure by traveling India by RV? India ranks 7 among countries with the largest landmass, with Russia topping the list. And with its colorful culture and delectable food scene, this offer is sure to be tempting. This article will look at some of the best routes in India for your road trip.
Bangalore To Bandipur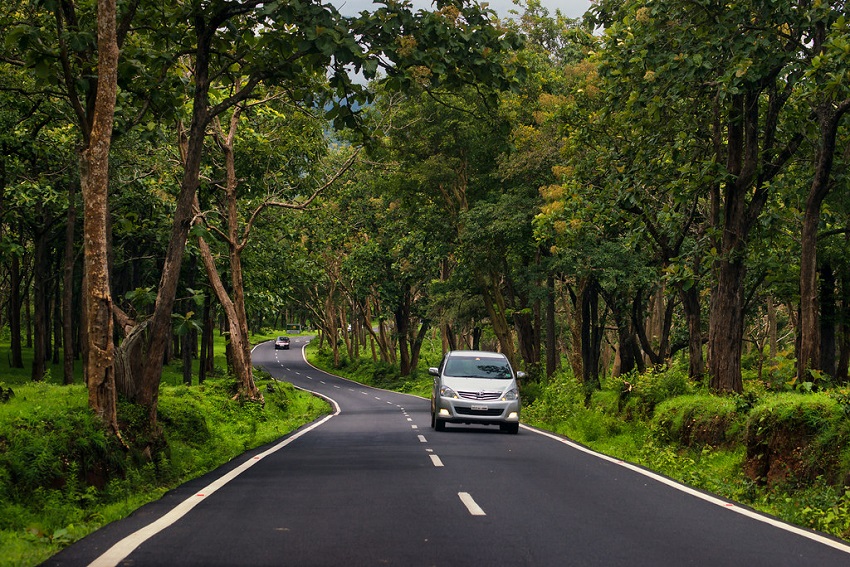 Distance: The distance from Bangalore to Bandipur is 230 kilometers.
Best time to visit: October to March
Campsite: Bandipur National Park
Bandipur is a well-known tiger reserve. It has since transformed its reputation from being a hunting ground into India's best national reserves.
Activities To Enjoy In Bandipur
This route is perfect for those who love lush greens and exotic wildlife. This area has the wildest elephants in Asia, with a forested expanse of 874km.
Adventure trip: You can do many things in Bandipur like camping, trekking, and river rafting. You can also camp in these areas after getting permission.
Valley exploration: The valleys of Ooty are filled with gardens and waterfalls, which is an excellent place to unwind after a long road trip.
Safari: You can further explore the forests by taking a jeep safari. And if you're lucky, you can spot rare wildlife as a highlight for your trip.
Visit the Gopalaswamy Betta: Get a little cultural and visit the Gopalswamy temple. This Krishna dedicated worship place offers a magnificent view and is proof that Bandipur is more than just its scenic areas.
Hyderabad to Goa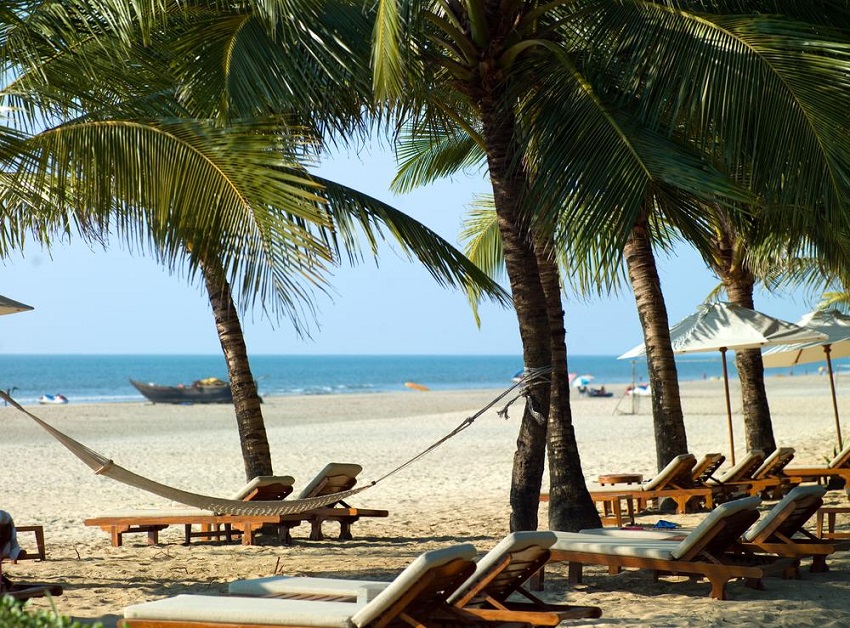 Distance: The distance from Hyderabad to Goa is 637km
Best time to visit: October to February
Campsite: Anjuna Beach
Hyderabad is a large city noted for its historical monuments and the famous fort of Golconda. And Goa is known for its fantastic beaches and festivities.
Activities To Enjoy From Hyderabad To Goa
Depending on your route to Goa, there are a few things you can enjoy along the way. Make sure to have the best portable solar panels for RV battery charging ready and enjoy the ride.
Pillala Marri Giant Banyan Tree: You can visit this ancient tree if you take the Raichur route. This tree is spread over 4 acres of land and harbors people's stories from a long time ago.
Raichur fort: With the same route, you can stop over Raichur fort and take in some history and enjoy a brief breather with its beautiful surrounding view.
Dudhsagar falls: The rush of water is a relaxing sound. This is one of the comfortable stops you can take on your way to Goa.
Badami caves: You can visit these ancient temples via the Belgaum route and take a trip to the 6th century as you take in its architectural beauty.
Ruins of Hampi: These ruins are a testament to India's golden days. You can access this historically scenic area via the Kurnool route.
Anjuna Beach: You can choose to camp on this site. Here, you have access to unlimited sunrise, sunset, and the sound of waves.
Got more RV inquiry? Visit the Bayside RV for more tips at www.baysiderv.com.
Jaipur To Jaisalmer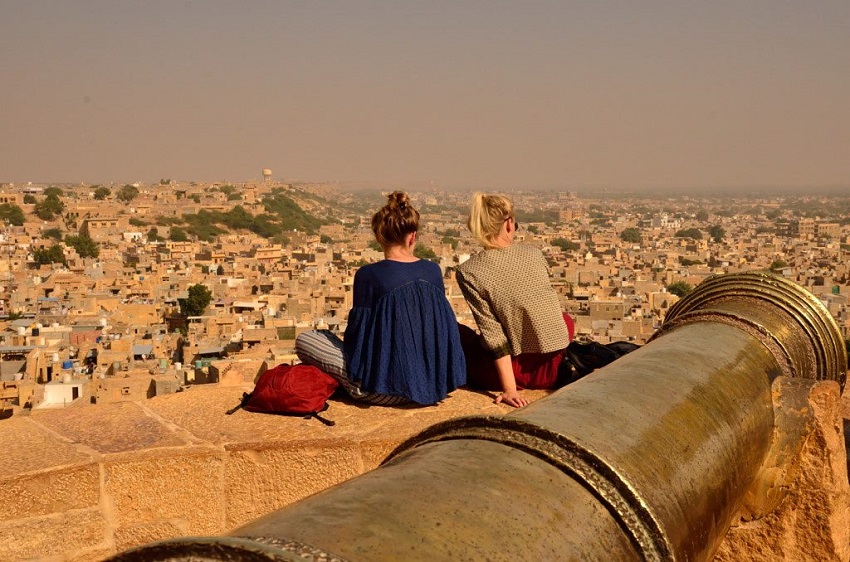 Distance: The distance from Jaipur to Jaisalmer is 557.9km
Best time to visit: October to March
Campsite: Sam Sand Dunes
This desert experience is one of a kind. Jaisalmer is the home of yellow sandstone temples, earning it the name Golden City.
Activities To Enjoy In Jaisalmer
Jaisalmer Fort: Kick start your experience by visiting the fort. It houses at least 1000 residents and is an urban center where you can immerse yourself in local culture and shop.
Kuldhara Village: This abandoned village is a treasure hunting spot since its former residents, the Paliwal Brahmins, abandoned all their wealth to escape violence and corruption.
Tanot Mata Temple: Immerse in local religion and visit the Tanot Mata temple, situated on the Indo Pak border. The deity of this temple protects the locals from intruders, and to add the suspense, you need a permit pass from the Indian Armed Forces to visit this area.
Sam Sand Dunes: There's something mystical about deserts, and the Sam Sand Dunes of Jaisalmer are no different. Contrary to lonely deserts, this area becomes lively with caravans and carnivals. This is also an excellent place to camp so you can continue to enjoy a magical desert experience.
Conclusion
There are more fun routes and camping sites that India has to offer. So make an adventurous decision to enjoy India and its colorful culture and history by RV on your next vacation.