Today we are going to talk about the Top 5 Tourist Places to Visit in Sikkim during your vacations. Sikkim is located in the northeastern part of India. It shares boundaries with Tibet in the north and northeast, Bhutan in the east, Nepal in the west, and West Bengal in the south. Sikkim is also close to India's Siliguri Corridor path close to Bangladesh. Sikkim is the less populated state across India. Some part of the Eastern Himalayas touches the border of the state, known for its biodiversity-rich in flora and fauna, which includes alpine and subtropical climates, as well as Kanchenjunga, which is the highest peak in India and considered third highest on the planet Earth. Its capital is Gangtok known for its great culture and ethnicity. You can visit this place in the month of December in the winter season with your family and friends. The weather in Sikkim varies from 10 degrees Celsius to 4 degrees Celsius, it will not make any difference if you hail from north India. Even some parts are much colder and the mercury drops to 0 degrees Celsius.
Hence, it is the best place for globetrotters to visit. We have compiled the best Tourist Places to Visit in Sikkim for your vacations.
Top 5 Places to visit in Sikkim During Your Vacations
1. Yumthang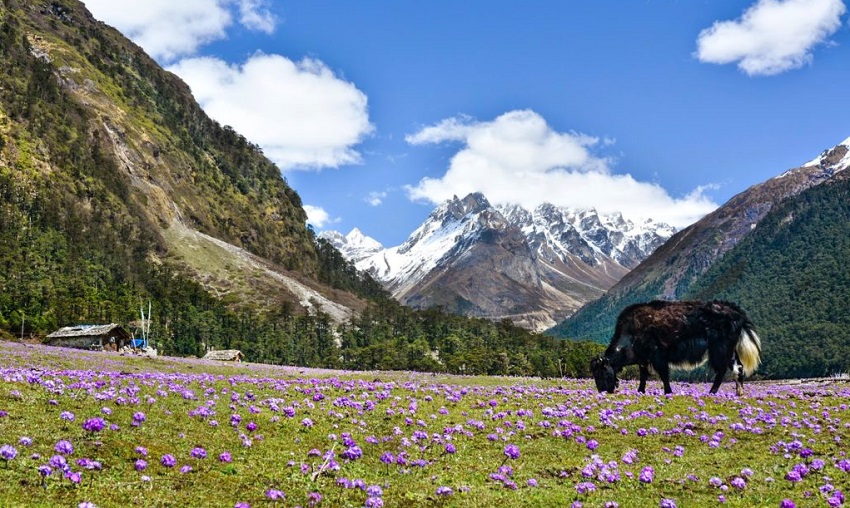 Yumthang is the most beautiful place in North East India and also called the 'Valley of Flowers' of Lachung in North Sikkim. If you are a snowfall lover then you must visit this place where you can see an unlimited amount of snowfall in the month of December. You would be welcomed with white scenery and serene beauty and of course white landscapes, this whole glimpse will heal your unsettled wounds and mesmerize you. Zero Point is quite a popular and famous place for experiencing snowfall in Sikkim.
The tiny and cuty hamlet of Lachung itself is a delightful visit for newcomers. You may probably come across deep snow with whitish layers comprise of vibrant colors in the form of huts, cottages, frozen streams of the river, and what not. Your trip to Yumthang will be useless if you don't visit Lachung.
The climate in December: 10 to minus 5 degree Celsius
Where is it located: Yumthang Valley
Approximate Travel Cost: Around Rs 10,000/-
2. Zuluk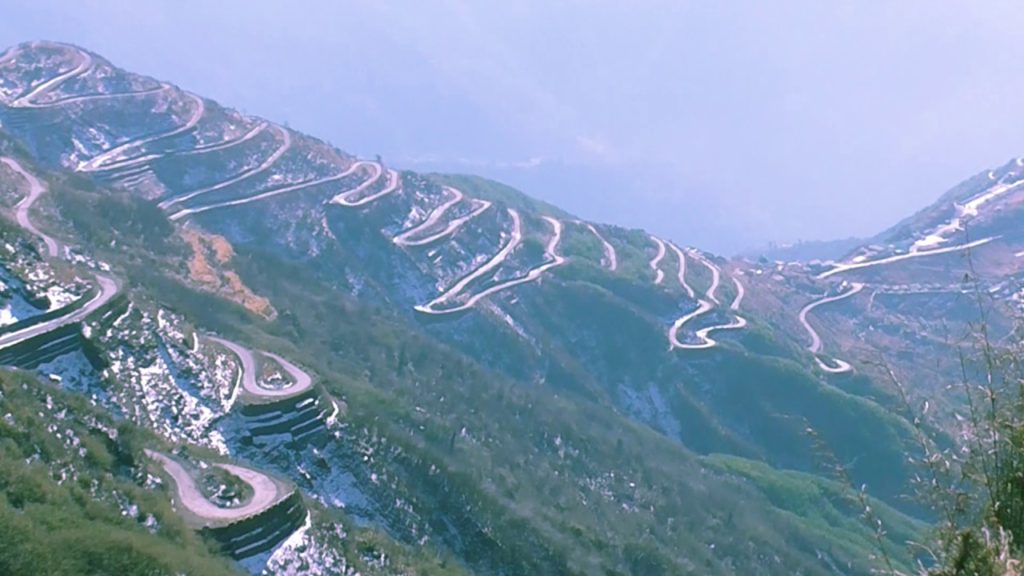 This place Zuluk is located at an altitude of 14,500 ft above sea level. It is a small village located in a breathtaking valley with beautiful landscapes. Travelers from all over the world enjoy driving to this hamlet. This place is accessible through Old Silk Route which is known as the Indio-China border. If you are a hiker of roads then it is the best place to drive on the serpentine roads which resemble a roller coaster ride. This valley of Zuluk consists of various alluring landscapes, friendly people, and a delightful and warm culture by the Sikkim people. This place gives travelers breathtaking hilarious views of the snowy peaks of Kanchenjunga. Thambi Viewpoint is quite a spectacular place for seeing the sunrise and sunset with a lot of awestruck views. You can easily get permits from the Tourism Department of Sikkim to visit this charming place.
Climate in December: 12 to minus 6 degree Celsius
Where is it located: East of Gangtok
Approximate Travel Cost: Around Rs 12,000 to 15,000
3. Teesta River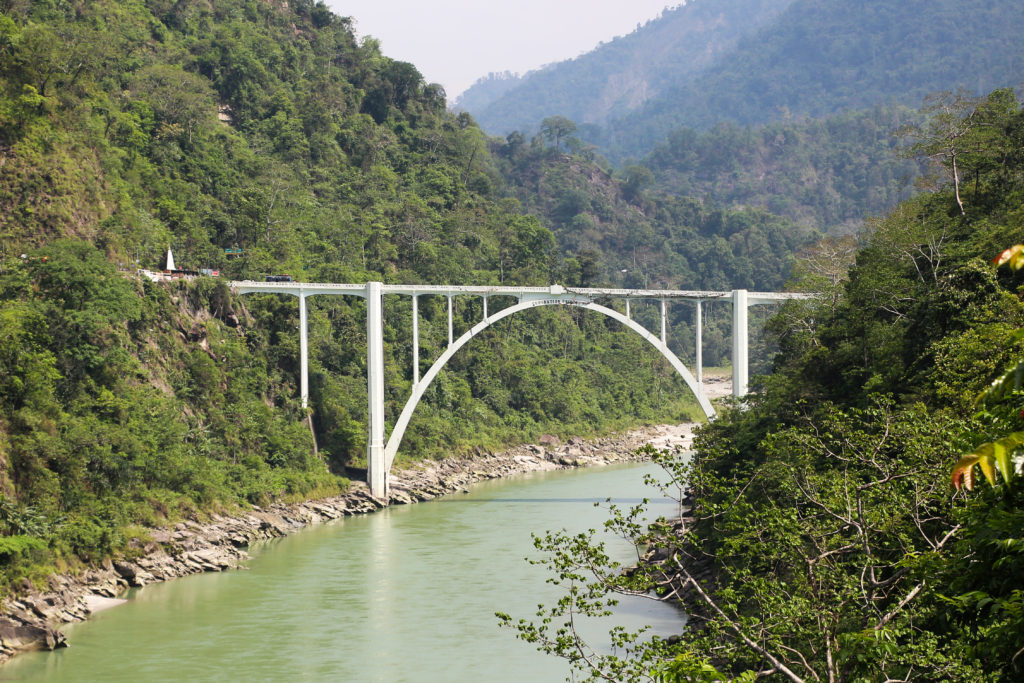 Well, you might have heard this name from some kind of hotel name but it is also the famous river in Sikkim. Teesta is the mixture of blue and white colors and is known for river rafting and swimming tournaments. Through this wavering waters this river invites a great influx of rafters and swimmers with its gushing water speed in Summer and Spring season. The confluence point meets with tributary Rangeet river and is among the favorite destinations for travelers, photographers and travel maniacs. You must explore the snowy realms near this shimmering river.
Climate in December: 4 to 15 degree Celsius
Where is it located: Teesta, Chumthang
Approximate Travel Cost: Around Rs 17,000
4. Darap Village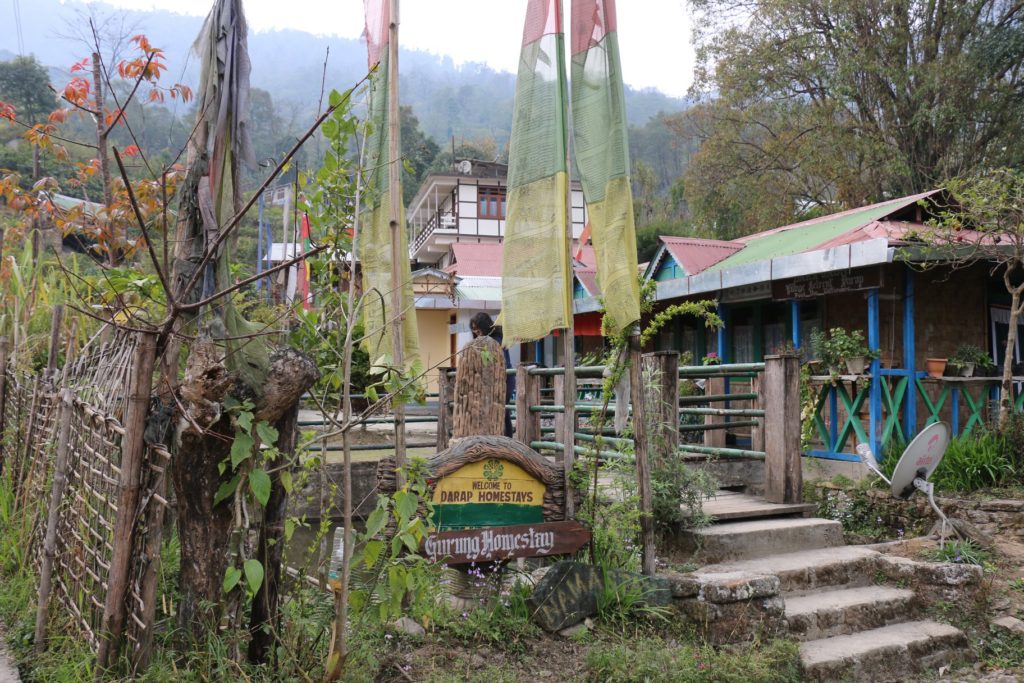 It is kind of scary name Darap but no worries this alluring village should be in your checklist and people less travel to this place due to unawareness i.e it is one of the less visited stations in the state of Sikkim. Its scenic beauty and pristine atmosphere will surely give you goosebumps for a while. There are many exciting activities performed on a daily basis which you can indulge yourself like early morning walks, watching streams of the rivers, exploring the beauty of nature or hiking to the nearby hills. If you are coming with your friends, then group hiking should be done by you otherwise you will miss lot of erratic things.
Climate in December: 7 to minus 12 degree Celsius
Where is it located: Near Yuksom
Approximate Travel Cost: Rs 12,000 to 15,000
5. Rumtek Monastery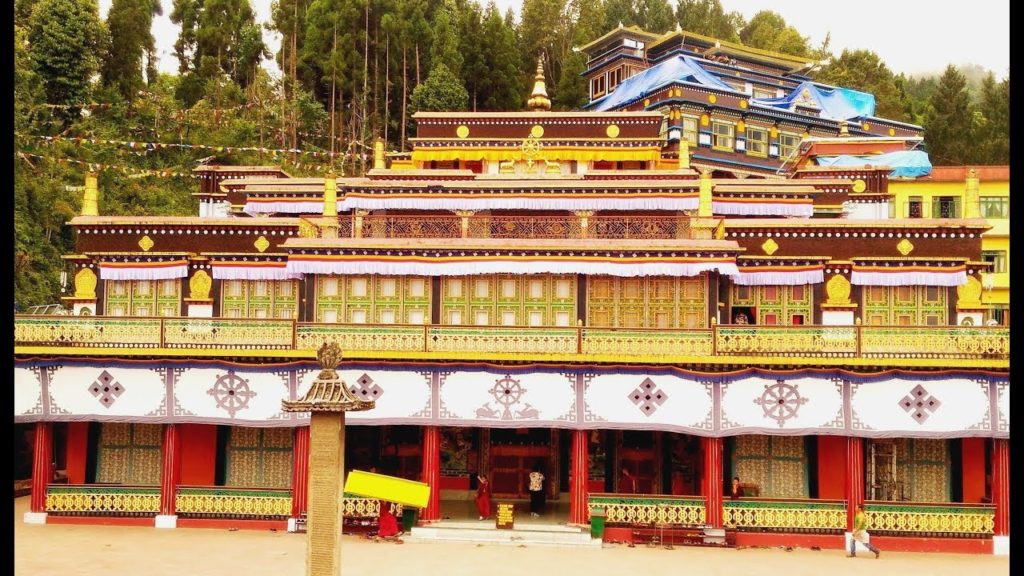 Brilliant architecture, awesome design, stunning place, this Buddhist Rumtek Monastery is among the best places to visit in Sikkim in December. The specialty of this whole place its three-storeyed complex which is surrounded by lush greenery and there are so many relics as well as Buddhist artworks on display. Situated on a hilltop, this Rumtek Monastery is an incredibly pristine tourist spot for globetrotters and serves as a huge vantage point for glimpsing alluring views of the beautiful town of Gangtok.
Where it is located: Near Rumtek Dharma Chakra Centre
Timings: 8 AM – 6 PM
Entry fee: Around Rs 10-50 per head
Above you have read about the Top 5 Tourist Places to Visit in Sikkim during your vacations. Which one is your favorite write in comments below.
Check out the Virtual tour of Tourist Places in Sikkim: