Kashmir… You do hear about this place in the news on a daily basis, of course for wrong reasons. We will not describe all reasons here which Kashmir has been suffering from since this is not the right place. But yes, apart from that there are a lot of other positive reasons or things which Kashmir is famous for. For sure, not apples.
Well, there are a lot many beautiful places to visit in Kashmir. We will discuss them later. First of all, we should tell you about this city. Kashmir, a word derived from the Sanskrit language. It is called Kashmira. Later on, Kashmira became Kashmir. It is located in the northernmost part of India. The state is called Jammu and Kashmir together due to some other collaborative reasons.
In the local language, it is called Kasheer (another name of Kashmir). It is studied that, this city is formed as when the water dried up. It is also called Kashmir Valley as per geologists. They confirmed that this valley was a lake earlier and the lake was made through the gap of Baramulla.
Kashmir is divided among neighboring countries like India, Pakistan, and China. Indian territories are called Jammu and Kashmir and Ladakh. Pakistani territories are called Azad Kashmir and Gilgit-Baltistan. And Chinese territories are called Aksai Chin and the Trans-Karakoram Tract.
1. Vaishno Devi Temple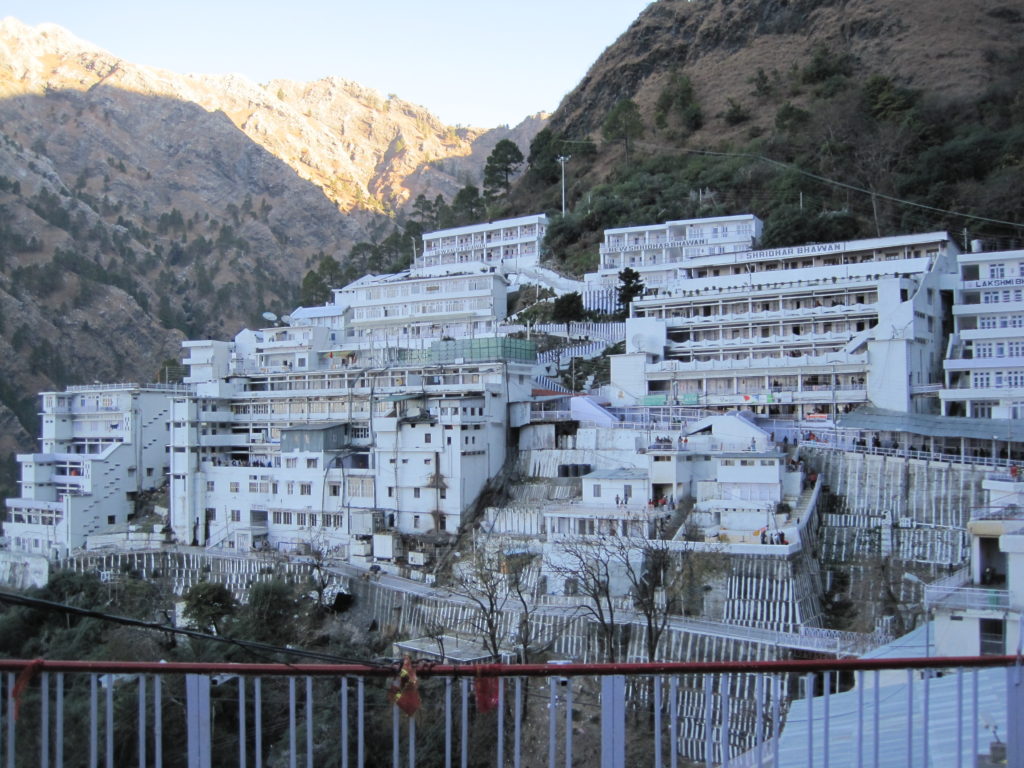 This Hindu temple is located in Katra in the Trikuta mountains. Vaishno Devi is also called Vaishnavi, Mata Rani, Trikuta, and Ambe. Basically, they are the manifestation of Goddess Mahalakshmi. As per Hindu mythology, in the yuga of Treta, when Mother earth was ill-treated by demons and other horrible things, the Vaishnavi was created in the form of energies. Gauri, Lakshmi, and Saraswati decided to combine their energies together so that they can defeat all the negative powers and wicked demons.

After all the destruction of demons, Goddess Vaishnavi was decided to stay on Mother Earth so that she can keep an eye on all evil things. Thus, Goddess Vaishnavi's s temple was built and called Vaishno Devi Mandir.
2. Patnitop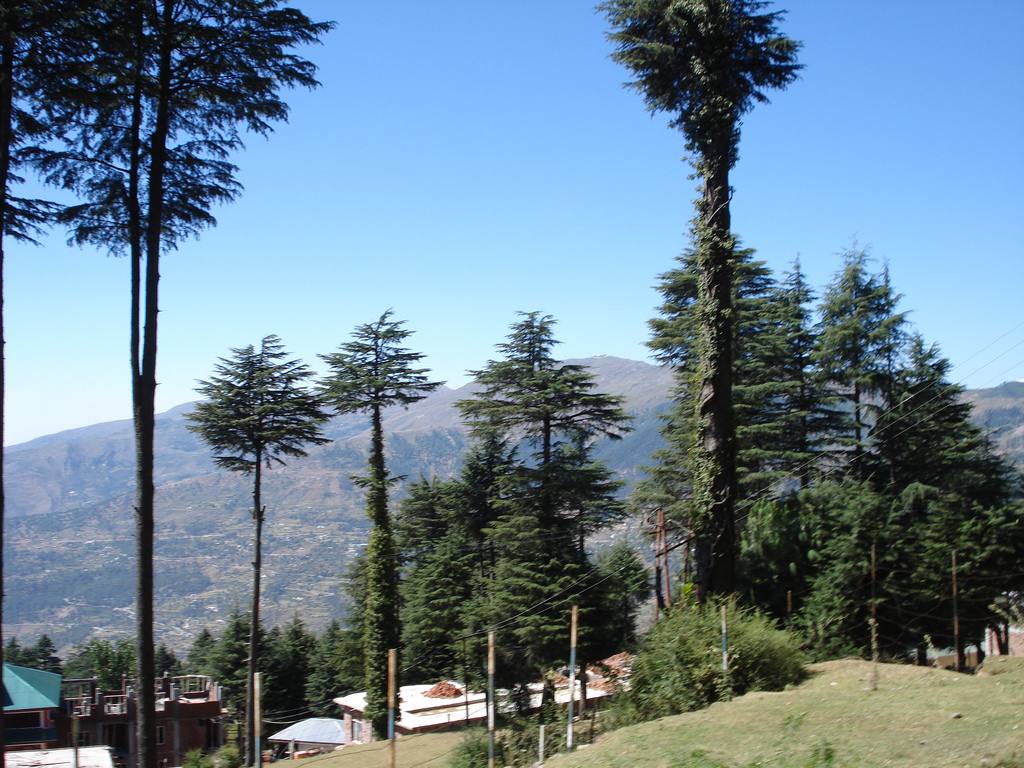 This hill station is very famous in the northern region. It is located in Udhampur District in the J&K territory. It is situated on the plateau in the Shivalik belt of the Himalayas. It has an altitude of around 6600 ft or 2000m. Even the Chenab river flows in the nearby region of Patnitop.
There are a lot of recreational activities performed in this hill station. Paragliding is the most common activity in this region. Apart from that Skiing is another activity performed by enthusiasts. Since this sport does not require any prior experience, so you can enjoy this sport with much joy and thrill. In the winter months, this is usually carried out by travelers. Even Madhatop is also famous for this type of sport.
3. Gulmarg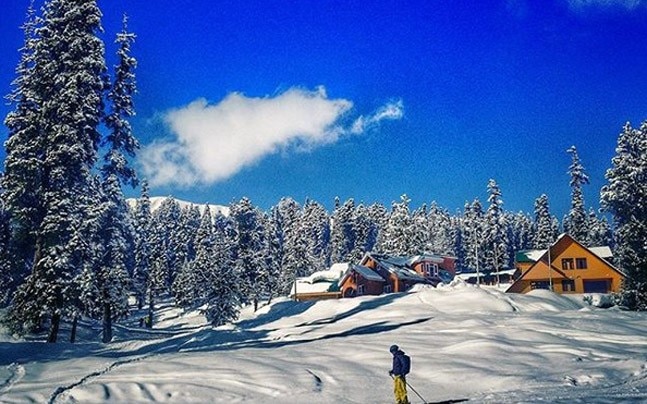 You might have heard about this place in Bollywood movies since Bollywood is very fond of this place. This hill station is quite popular among honeymoon couples. So don't forget this place if you are unmarried and going to be married.
Earlier it was called Gauri Marg and then it was given the name Gulmarg meaning "Meadows of Flowers" by Sultan Yusuf Shah. Before independence, even British servicemen used to play in the golf courses of Gulmarg. They used to play hunting and playing golf in their free time. This town is located at an altitude of around 2650 meters or 8700 ft. This place is considered a paradise for travelers since they get everything that they desire.
4. Sonamarg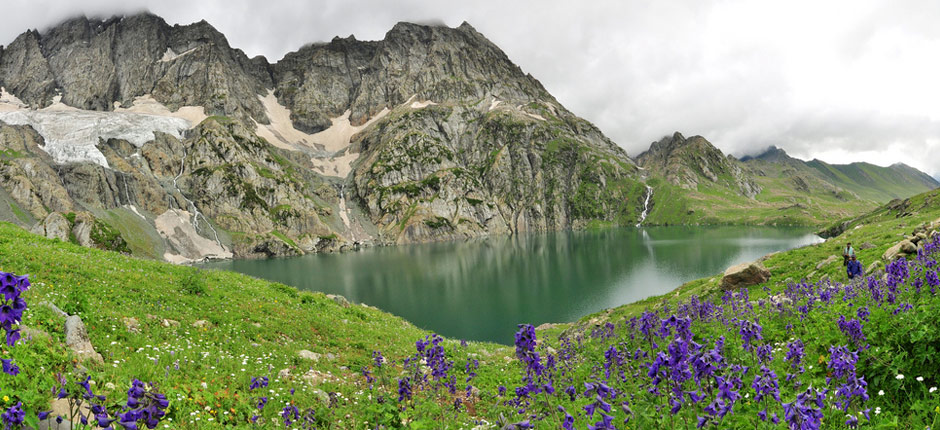 Sonamarg or Sonmarg are the names of some hill stations. This is a different hill station with respect to Gulmarg. The best time to visit this town is in the month of June i.e summers. Visitors usually come here with their families to spend their summer vacations.
Sonmarg as the name implies the "Meadow of Gold". It is located in the Ganderbal district in the union territory of J&K. Sonmarg basically gives rise to the three twinning sisters (Kashmir). It has an altitude of around 2800m or 9200 ft. The main peaks are located in the vicinity: Sirbal Peak, Kolhoi Peak, Amarnath Peak, and Machoi Peak. The breathtaking and scenic views are the talk of the town in Sonmarg.
Various activities are performed like trekking, camping, nature walking, etc.
5. Kupwara
Kupwara is a very small district in the state of J&K. It is located around 90 km from Srinagar. It has the wonderful finest views of nature, alpine mountains, thriving meadows, and clear pure water its essence. The town is the best example of Kashmir's breathtaking and awestruck views.
You can also visit Lolab valley, Qamar Reshi Sahib Shrine, Sheikh Baba Behram with your loved ones. The visiting months are from April to October to visit the Kupwara district.
6. Kathua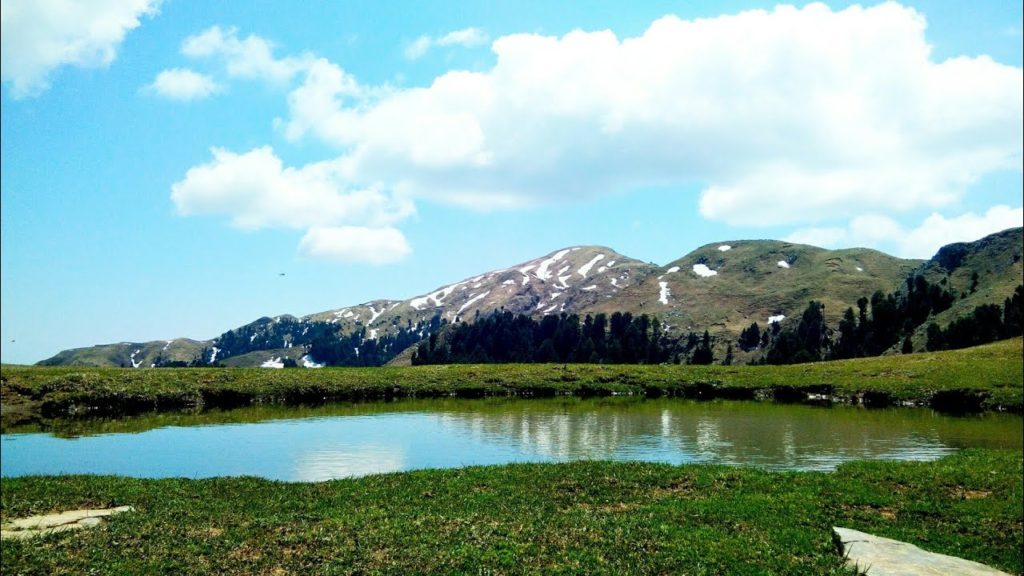 This town is situated in the Union territory of J&K. This town is called the city of Sufis since this city has numerous Sufi shrines of Pirs within its territory. Those who are history lovers would love to revisit this place again and again. It is located at an altitude of 1250 ft. This town has a pristine atmosphere and marvelous scenic views. Honeymoon couples often visit this town for a longer period.
The best time to visit this town is from May to October so basically, you can enjoy your summers in this town. You can also visit Jasrota Fort and Ujh Barrage.
7. Pulwama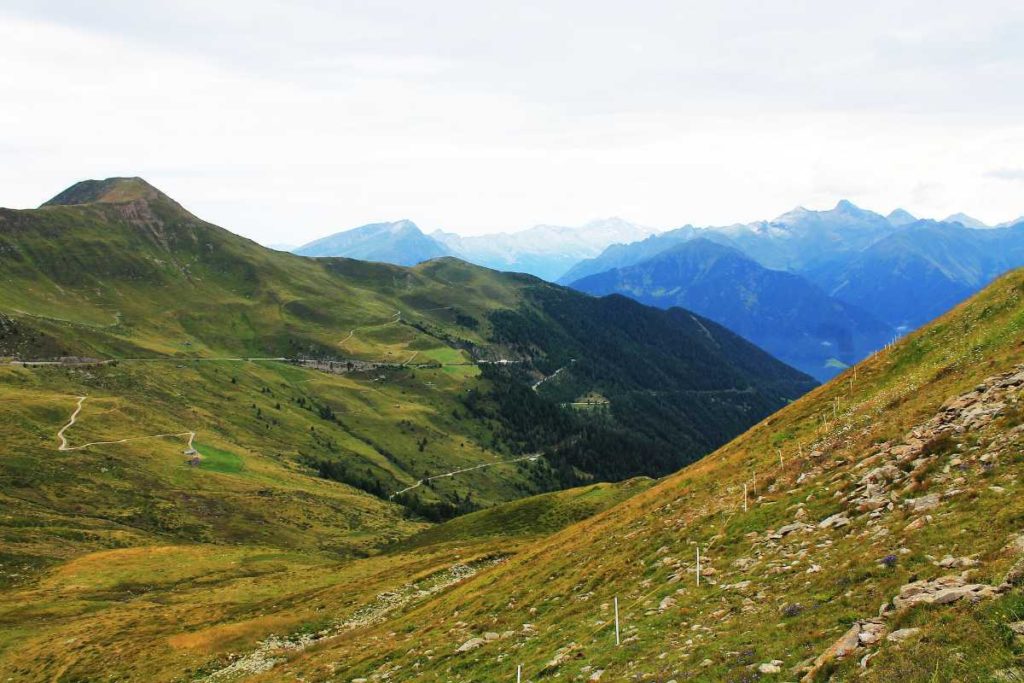 Panwangam or Pulgam or your favorite Pulwama is a quite old-fashioned and picturesque city in the state of Jammu & Kashmir. Some people call it the "Rice Bowl of Kashmir" or "Anand of Kashmir" because of its production of milk in larger quantities.

For globetrotters, this is a must-visit city in their checklist otherwise their journey will be incomplete. The city has amicable weather conditions, saffron fields, friendly citizens. The rich culture and diversity of Pulwama are astonishing.
For hikers, mountaineering and climbing of mountains are quite popular in this city. In winter, people tend to visit with their group of friends and they do skiing and snowboarding.
8. Hemis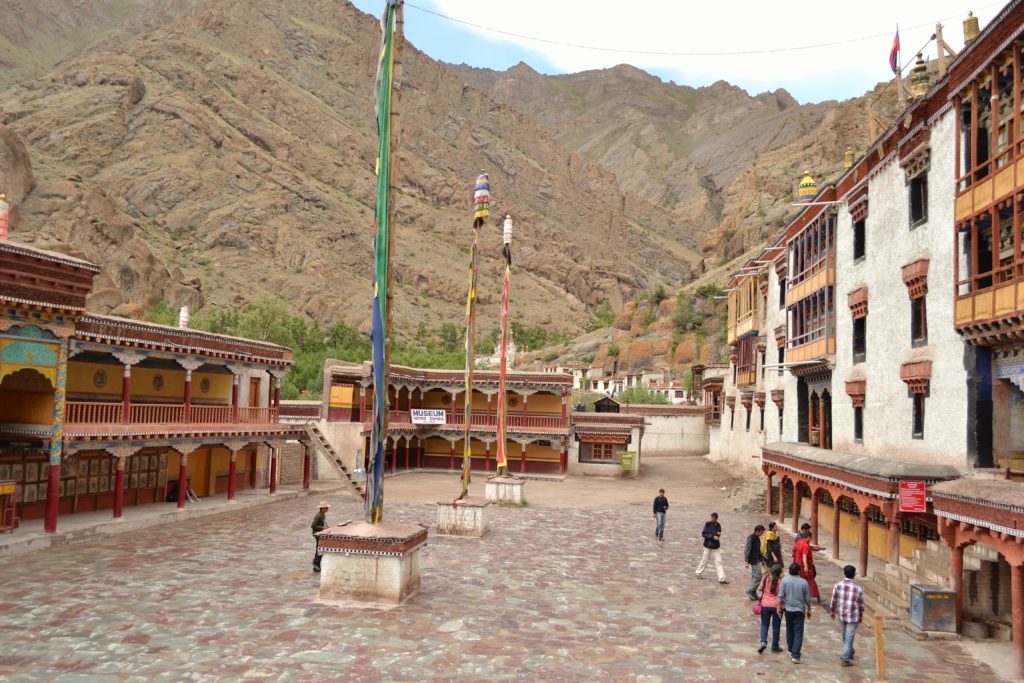 Hemis or Hamis are the names of a single place that is situated in the Leh district. It is a well-known place for its Hemis monastery and snow leopard which is found in the national park. Its national park was set up in 1981. This town is also known for its colorful festival which is celebrated in the month of July. The most common places to visit in this town are its monastery and national park. Bharals are also found in the national park.
You can visit this town from May to July and spend your vacations in the right way.
9. Kishtwar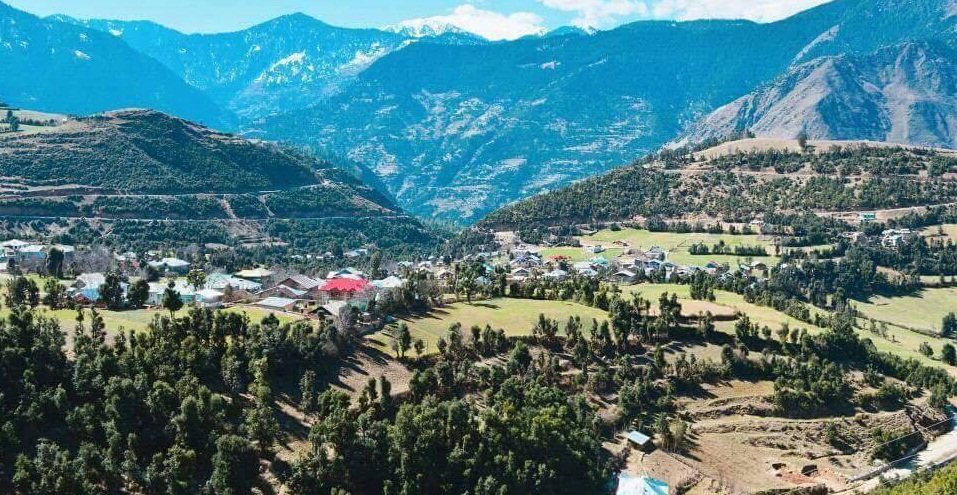 You might have heard Warwan Valley in some Bollywood movies. If not, then you can easily visit this place in the district of Kishtwar. Usually, this place is not visited by the wanderers since this is very far from the radar of the tourists, but some consider this place a gem in paradise.
This place is known for lofty hills, greenery, flora, and fauna, etc. Deodar and pine forests are also available for your visit. There are also two pilgrimage places Machail Yatra and Sarthal Yatra for some religious persons. The recreation activities like trekking, camping, and wildlife safari are quite popular among tourists in this place. The best time to visit is from April to July so basically, you can spend your whole summer.
10. Poonch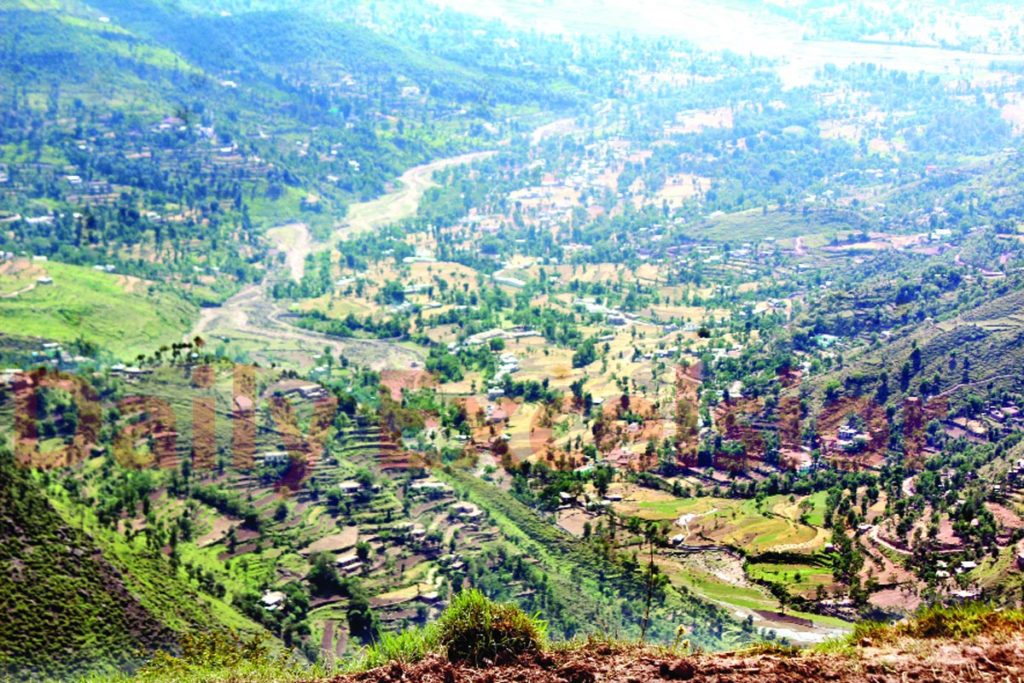 This location is considered an offbeat location for some globetrotters. The view of snowy mountains, lush greenery, and the Poonch fort make this place icing on the cake. This place has a lot of temples, shrines and the seven lakes of Girgan Dhok should be on the checklist so that your visit will be accomplished.
Activities like trekking, visiting temples, and sightseeing should be part of your itinerary.
Of course, the best time should be summers to visit this place.
11. Nishat Garden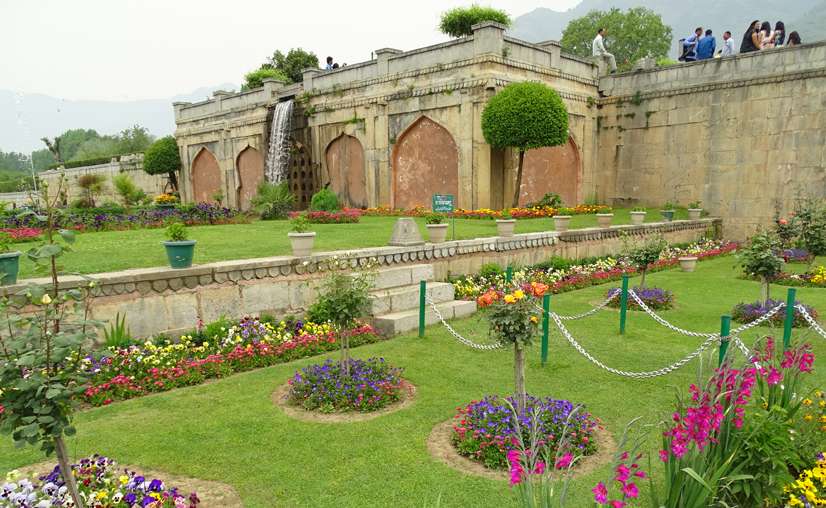 Nishat Garden or Nishat Bagh is a Mughal Garden which is located on the eastern side of Dal Lake. You may have read in your history books about Nishat Garden and Shalimar Garden, well both are located on the banks of Dal lake. In the local language, Nishat means the "Garden of Joy", "Garden of Delight" or "Garden of Gladness". This garden was created and designed by Asif Khan in the year 1633 who is the elder brother of Nur Jahan. There are also magnificent Zabarwan mountains in the backdrop of the garden. The best time to visit is from October to December.
12. Shalimar Garden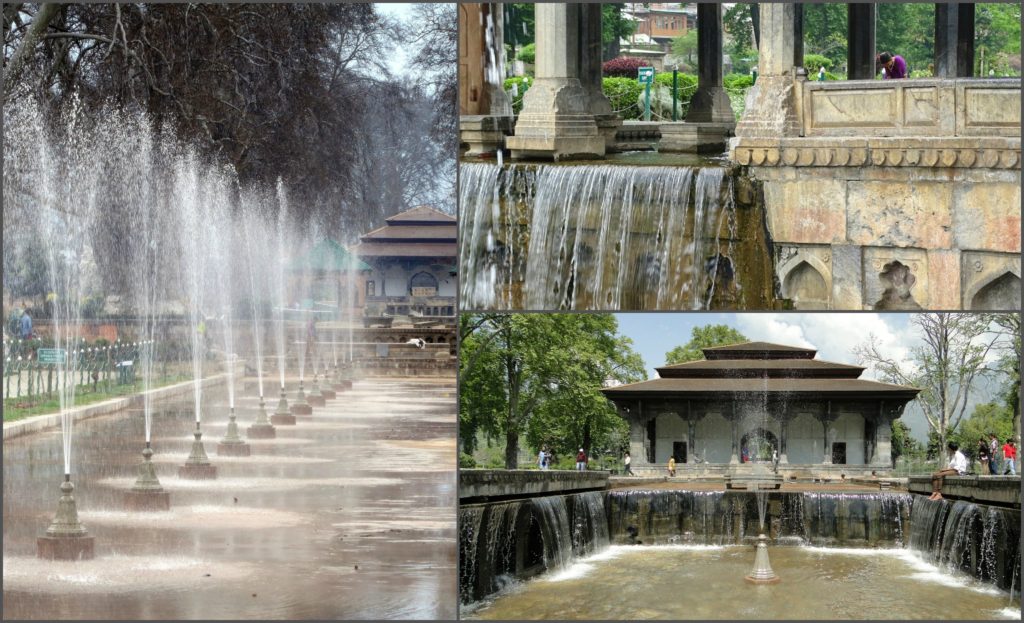 Well, don't get confused with Shalamar Bagh which is located in the city of Lahore, Pakistan. That's a different one. If you want to visit Shalimar Bagh which is linked through the channel of Dal lake with respect to the other Nishat Garden. Farah Baksh and Faiz Baksh are also the names of this garden. This garden was built and created by Jahangir for his wife Nur Jahan in 1619.
In the center of the garden, there is a canal that is craftily embellished with stones at all the boundaries of the garden.
Picnic and bird watching are the main activities done by the visitors. The best time to visit this garden is from October to December.
13. Yusmarg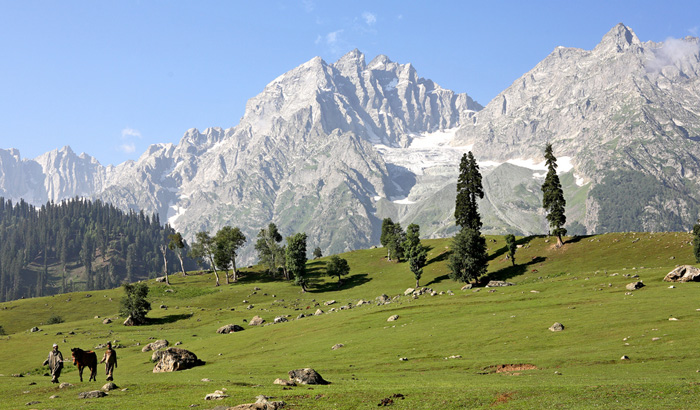 If you really want to enjoy the world-class beauty and paradise of Kashmir then this is the best place you will ever visit in your life. Yusmarg or Yousmarg is a hill station that has awe-inspiring landscapes, pine nurseries, green pastures, and lentic aquatic habitats. Furthermore, Nil Nag lake is also available to add to the beauty of this place.
This place is called the "Meadow of Jesus" or a place of tranquility/calm which helps soothe your mind and body. Pony riding for kids and trekking for adults are part of this place. The best time to visit this place is from October to December.
14. Amarnath Temple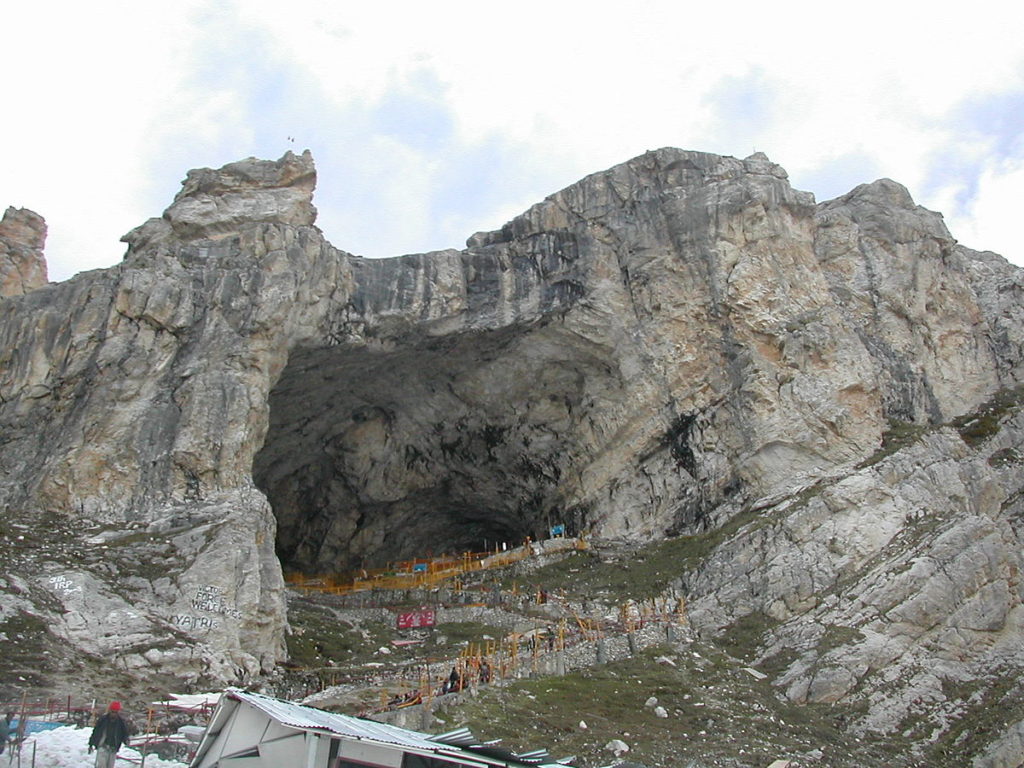 If you are following the Hindu religion, then you might have visited this place or gone to visit this temple. Actually, this temple is visited by all religions whether you are a Hindu, Muslim, Sikh, or Christian.
It is considered as a heaven for all the pilgrims. Baba Barfani or Bhola Bhandari are the other names of Shivji. This shrine is located at an altitude of around 3900 meters or 12800 ft. Shivling is located inside the Amarnath cave which people consider the holiest place.
Every year, Amarnath Yatra is carried out by the organizers of Amarnath Temple. Thousands of people of all religions visit this shrine so that they could wash off their sins.
The best time to visit this shrine is from May to September because after that snowfall and landslides occur.
15. Dachigam National Park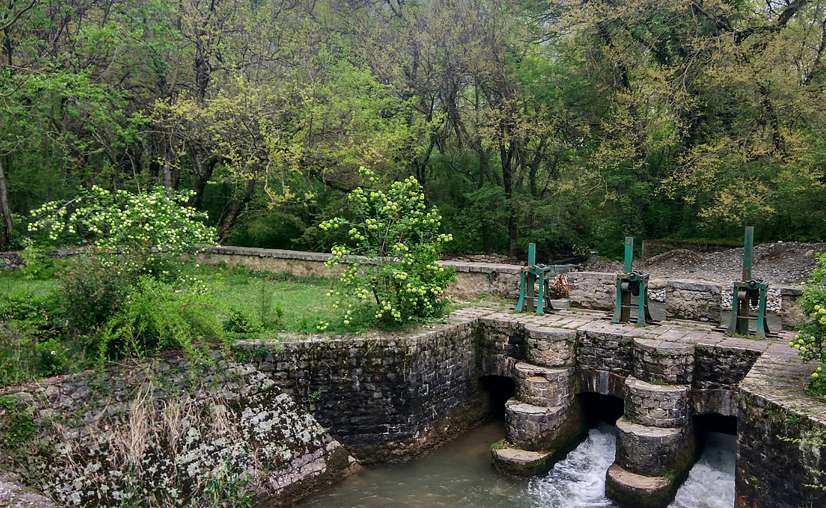 Well, you may not have heard about this national park but this is Kashmir's inseparable part. Basically, this park's name signifies ten villages that were relocated for its renovation and formation. These villages were situated here before World War 1. This Dachigam national park has been under the observation of govt. authorities. This park was announced as a national park in 1981.
This park has a rich abundance of flora and fauna and a lot of species are found in this park. This park has given the category of IUCN under category 2.
The best time to visit this park is from May to October and you can also enjoy the charisma of wildlife beauty.