First of all, wishing you a very Happy New Year to all the travelers of the world. May you travel a lot and visit the wonderful places of your choice. Tell us fellas, which one would you choose for your itinerary: Beaches or Islands. What if we tell you that you will able to visit both the places in one destination? You must be amazed or shocked. Yes, you are right, globetrotters. We have chosen Andaman for your special journey. You will get to see sunny skies, beaches, glittering seas and a quaint environment, so pack your bags for a trip to Andaman. We are sure you must be thrilled to get special packages for your vacation! Owing to the awesome and pleasant weather conditions and the exquisite beauty of shorelines, you will get to see a wide array of outdoorsy things. And of course seafood lovers, there is special news for you because you will get sumptuous and scrumptious seafood in abundance that'll make your holiday absolutely unforgettable and memorable. Who can forget the honeymooners? An adventurous and romantic spot to start your second innings with your spouse, Andaman will be one of the best places to visit in 2021 for you. The best places of Andaman will give a sense of joy and satisfaction and of course charming and breathtaking experiences which you can' forget. So what are you waiting for? Pack you backpacks, book your flight tickets and ride to victory. DON'T forget to take face masks and sanitizers for your hygiene.
1. Radhanagar Beach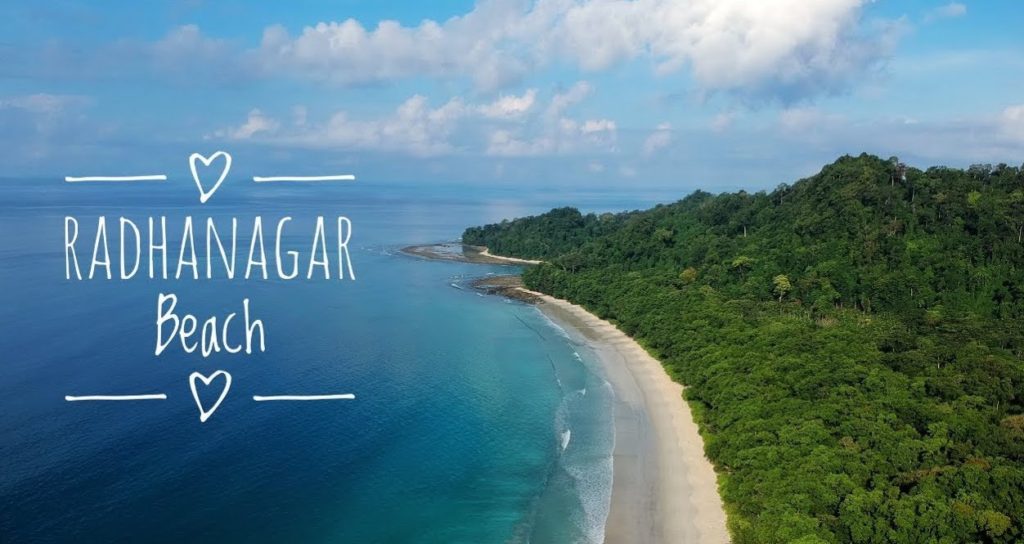 The top spot in beaches has been acquired by Radhanagar Beach because you would be surprised to hear that this was crowned as Asia's Best Beach" by the Time magazine of course for the right reasons. Known for its white sand, picturesque views of the sunset, turquoise blue waters, this beach must be in your travel list before you turn 30. Want to settle some scores with your old friends or your loved one then this is the best place for you in Andaman. You will end up clicking a lot of selfies, best landscape photos of scenery and islands. We hope you would not like this place, in fact, you would love this place very much.
2. Havelock Island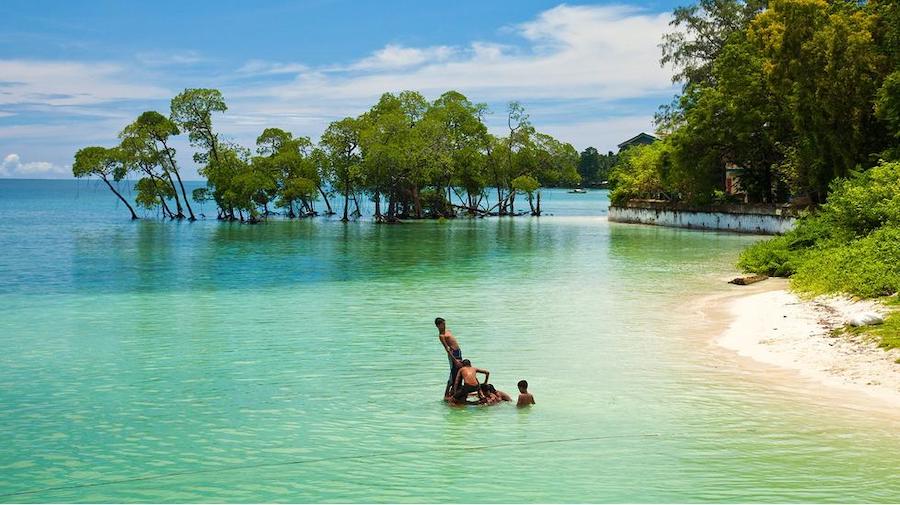 Havelock Island is amongst the best Andaman tourist places to visit in 2021. It is the central point for scuba divers and snorkellers, in fact, if you are a newbie and novice then you can easily learn the new techniques of snorkeling here. Most travelers of the world visit this place with great excitement and thrill. If you are an ardent enthusiast of scuba diving then The Barefoot Scuba Resort is the best place for you. Just get your PADI certificate which is Professional Association of Diving Instructors, say voila to others. Also, this place is known for birdlife like white-headed mynas and woodpeckers. Hence, fasten your seatbelts and get to visit the best places in Andaman.
3. North Bay Beach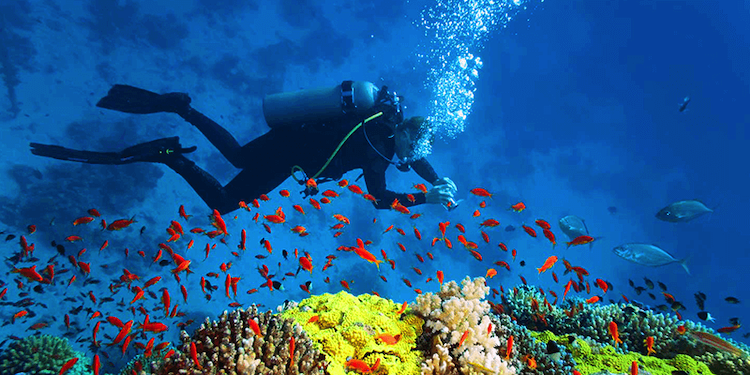 You may not have heard the name of North Bay Beach but this island is located near Port Blair. You can walk under the sea with your soulmate with holding hands and visit the 'Octopus's Garden'! Basically, this place is quite popular in terms of marine and aquatic life. Various types of colorful fishes, coral reefs, and other forms of marine life, you might have never heard of. You can feel that goosebumps when all the life forms would swim adjacent to you. Consequently, people love to visit and choose this place for obvious reasons and that's why this place is considered the best island in Asia and other neighboring continents. All in all these places are the best honeymoon destinations in India.
4. Diglipur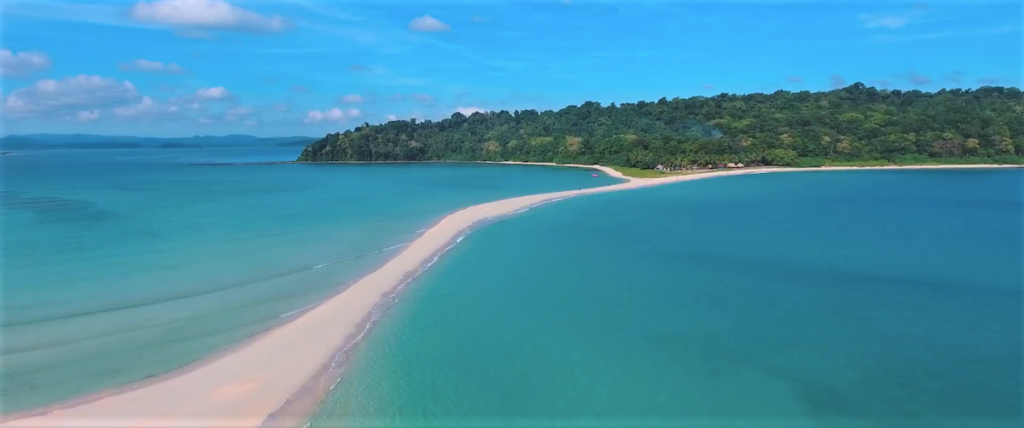 Diglipur is not a place in Uttar Pradesh though some people might be thinking. But no, this is a beach in North Andaman Island. It is situated in the south of Aerial Bay. This place has Andaman's highest peak, a well-known turtle-nesting site, wildlife sanctuaries, and a cluster of caves. This is a beautiful town and every traveler's list is amiss if this place is missing from the checklist.
This island city has been nurtured by the local tribes and is among the top tourist destinations of Andaman The sightseeing points and easy access to accommodations make this place more attractive and accessible.
5. Neil Island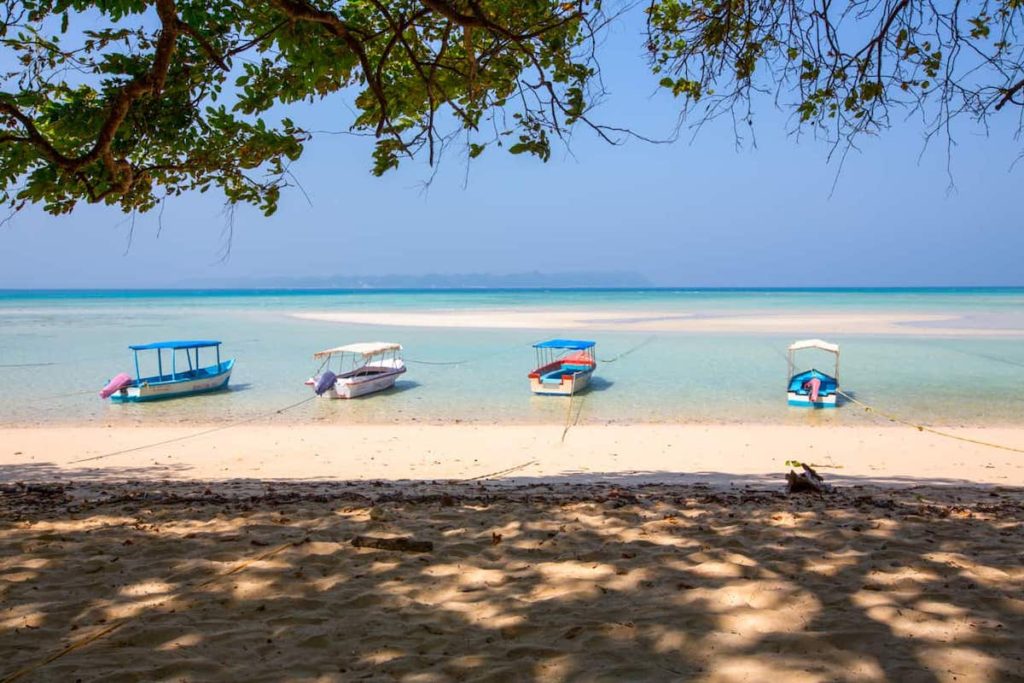 Neil Island is based upon the famous actor Neil Nitin Mukesh. Just joking guys. Well, this Neil island is located in the Andaman Islands. Laxmanpur Beach and Bharatpur Beach are the two main beaches which are visited by the globetrotters of India. The best to do activities in Andman are thrilling holiday experience, holiday vacations and numerous fishing boats which are lined up for you. Perfect location for snorkeling and discovering the unique and diverse marine life. Every surprise will be special for you in the way of Andaman Islands since there are a lot many places which are not written in this article, but yes they are not less beautiful and make their way somehow in the Andaman Islands. This island is the significant place of every journey of travelers and considered the best place to visit in Andaman in 5 days. So pack your bags fellas!!
A New Life is waiting for You!